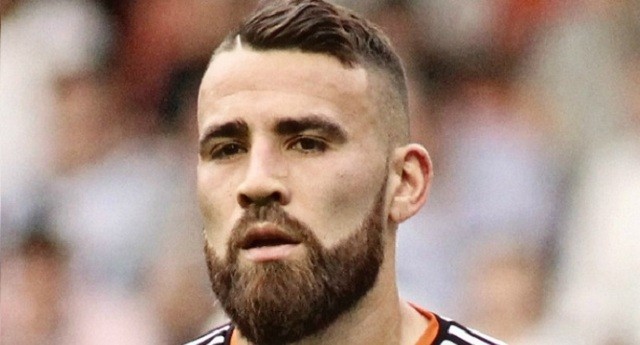 Rumors have been flying the past few days about the landing place of Valencia defender Nicolas Otamendi, and a battle is raging in Manchester over the services of the Argentine international.
After both clubs met with his agent July 20 in Porto, where Otamendi is headed is anyone's guess. While the Daily Mirror reported that Otamendi will join the Red Devils 'within days,' and the Daily Express said that United is 'hours away' from acquiring the defender, Talksport.com also reported that 'improved contract terms' between Otamendi and City have made his arrival in Etihad a foregone conclusion.
One thing that is for certain is that Otamendi wants out of La Liga, and seems very keen on playing in England. In order to do that, the club that signs Otamendi will most likely have to pay Valencia his £35 million release fee. As it currently stands, neither club is willing to meet that offer.
The only Valencia player to earn a spot in La Liga's "Team of the Year," Otamendi helped Los Che qualify for the Champions League for the first time in four years.
More recently, he represented Argentina at the 2015 Copa América, where he played in all but one match and was named in the Team of the Tournament.
Regardless of whether or not either club will be able to pony up the money for his services, Otamendi has made it clear that would like to make a decision on his future before the season begins.