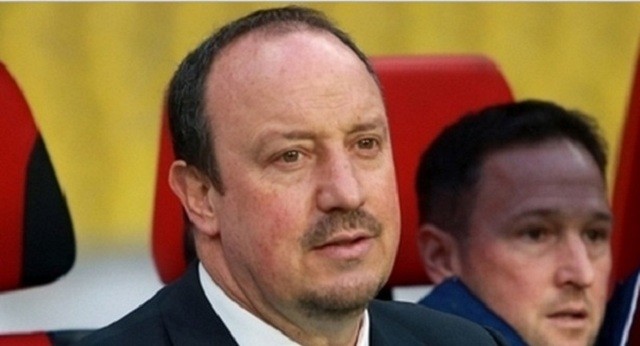 After a long month and a half without any action, the 2015-16 Real Madrid will play its first match. Their arrival in the land down under has caused madness and anxiety over the clash against AS Roma. This will be Rafa Benítez's first game, making it even more attractive, as he will give a preview of his philosophy and tactical ideas. The coach is expected to make very few changes compared to the Ancelotti era lineups.
Predicted Formation: 4-2-3-1
There's not a lot of solid evidence to corroborate Benítez's plans. However, going off from his previous systems at Napoli or Liverpool, he will change the 4-3-3 into a solid 4-2-3-1. This will alter the placement of the BBC, with Benzema the only one staying put. There will be a focus on better defending, so it's likely that the wingers will be more mindful in helping out in the back.
GK: Keylor Navas
The Real gloves are going through a roller coaster of emotions and rumors. Nevertheless, it seems that the clear winner will be Navas. Following his miraculous recuperation, he seems to be fit and ready to stand out.
RB: Dani Carvajal
While many expect new boy Danilo to make an appearance, he's still going through the final recovery phase from his recent injury. Carvajal will lead the way with the hopes of impressing Rafa.
CB: Pepe
This is where it gets a bit complicated, as this is predicted to be Varane's first year as a first choice, rather than being the third CB. Even so, it seems the coach will want to get a feel for how useful Pepe can be.
CB: Sergio Ramos
A couple of weeks ago he was supposedly all packed and ready to move to Manchester United. This didn't end up happening and he stands as the first captain of the squad now. We'll see how committed he is to staying here.
LB: Marcelo
It's a known fact that the Brazilian's biggest weakness is his defending. The new boss is much more careful when it comes to this, making this the start of a new chapter for Marcelo. He has to prove he can be balanced.
RCM: Luka Modrić
His absence doomed the team last season, showing that he's key in the system. Despite being considered a starter, he has to be aware that Casemiro and the rest of the sub midfielders will want to show they're worthy.
LCM: Toni Kroos
Probably one of the few no-brainers. The German impressed everyone and became the heart of the team. It will be interesting to see if he will be used in the same way as last season, or with more freedom to move forward.
RW: Isco
James beat him last season, so he's lucky the Colombian's still enjoying his vacation. He can take advantage of this and show off. He has some competition though, as Vázquez, Ødegaard and Jesé could all play there.
CF: Gareth Bale
He seems to be the teacher's favorite, with an affinity that dates back to Rafa's first days as a Madridista. He wants to exploit everything that the Welsh is capable of and that will be possible by placing him in a different role, behind the striker.
LW: Cristiano Ronaldo
The untouchable star will stay on his wing. However, there's a chance his role could change later in the year. This match will also preview if the coach will force him to help out more in the defense, something Ancelotti didn't require.
ST: Karim Benzema
Rumors are flying around about offers from the Premier League, still he's Los Blancos' #9. Sticking to his usual position, the attractive part will be his actual role on the pitch, especially with Bale right behind him now.