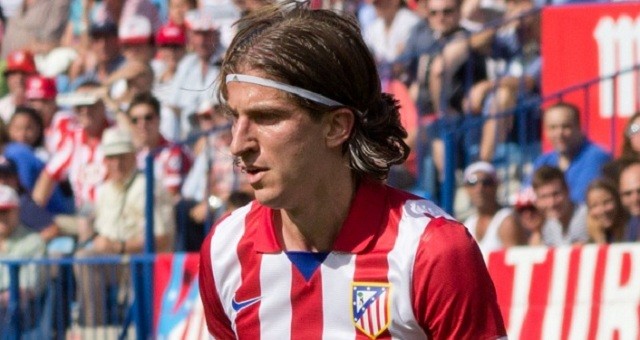 After having some difficulty in dealing with their closest rivals' (Real Madrid and Barcelona) displays of power last season, Atlético Madrid are once again building a fairly strong team to leave their mark at La Liga next term.
Diego Simeone understood that there was an urgent need for fixing things up in the front and he managed to bring in two top quality forwards, Jackson Martinez and Luciano Vietto, to mitigate last term's problems.
Nevertheless, there were several other problems that needed to be sorted and one of them was the left back position, where neither Siqueira nor Ansaldi were able to take a strong stand last season.
According to recent reports from the media, Los Colchoneros are currently in talks with the English Premier League champions, Chelsea, in order to "re-sign" their former left back, Filipe Luis. The Brazilian international, who had a fantastic stint with Atlético Madrid before signing for the London Blues, didn't have the best of times at Stamford Bridge and he reportedly now wants to relaunch his career with Los Colchoneros.
The 29-year old defender only participated in 13 EPL matches with Chelsea and José Mourinho allegedly labelled him as "transferable" as he wants to bring in the Ghanaian defender Baba Rahman for Augsburg.
Regardless of how this works out for Filipe Luis, one thing is certain: his former teammates approve of his return to Atlético, as the Spanish midfielder Koke recently claimed by saying that Filipe was no traitor and that he would be glad for having him back.