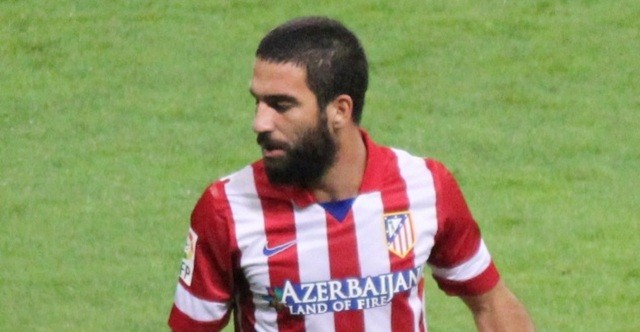 Ahmet Bulut, (Arda Turan's agent) has recently revealed the secrecy behind one of Barcelona newest and contentious signings.
It seemed Paul Pogba was destined for the Camp Nou, but in a turn of events, the former Atletico de Madrid star joins Barcelona amid presidential elections.
By joining La Blaugrana, Turan has agreed to tarnish six months of playing time since they are unable to register players until January of 2016 ; which equates to approximately 20 games
According to Marca, they revealed some crucial information on how the transfer happened claiming, Bulut called Arda and told: "We need to talk, can't do it over the phone, we need to meet, I have a surprise"  and asks him "to swear he wouldn't even tell his mother and father. He agreed and he said: we're going to Barcelona."
Bulut goes on record to say, "At first, he couldn't believe it. Two weeks later I sent him a pic of the talks I was having with Barça. I went to Paris. Everyone thought it was for talks with PSG on Demba Ba. But I met with Barça and we closed the deal.
"We went to Ibiza to convince the owner and the president of Atletico. Arda then had medical tests in Madrid. We were asked to keep things confidential. His father only heard about it when we were about to sign the deal."
According to many reports floating around the internet, if Los Cules had failed to sign Pogba from Juventus, they're next viable option was Turan.
After having signed earlier this week, Turan revealed his admiration for the club . In a recent interview with one of his former coaches,Carles Cuadrat explains the how he was a natural  leader, loyal, and hard worker.
Do you think Arda will fill Xavi's role in Barcelona? Make sure to leave your opinion in the comments below.
https://www.youtube.com/watch?v=ndFeon9JTb8