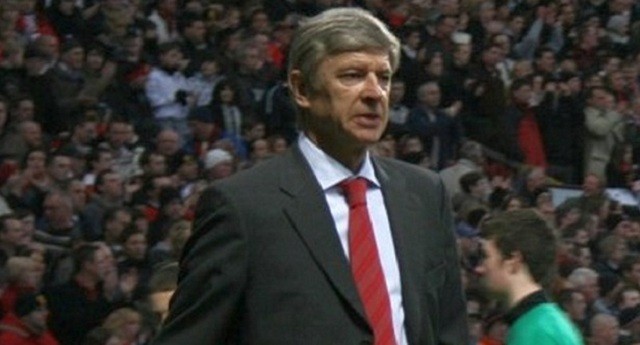 Arsene Wenger claims that signing Petr Cech was a difficult decision, but one that will make the Arsenal better.
According to the manager, Cech will bring a winning mentality , experience, and confidence to the squad. "It was a very, very tough decision because I have two great goalkeepers. I think Cech can make them better as well.
"He has huge experience and the fact that he has won more big trophies can strengthen the belief of the team. That can help them to develop and that's what I expect from him."
Wenger continued to explain that Cech has shown that he still ambition to succeed and hopefully that ambition will translate over to silverware at the Emirates Stadium next season.
"I still think he has a huge hunger. When I saw him with Chelsea last year he was always convincing and I'm happy that we could do it. His kind of knowledge and experience can help us."
Wenger also spoke about the importance of experience in any squad, indicating how he intends to move forward in the current transfer window.
"You always want to improve the experience level of your squad and I thought he could help us gain something on that front."
It's been a quiet transfer window for Arsenal, which is not surprising considering the squad is the most complete it's been in years. When Wenger speaks about adding experiencing he is also referring to purchasing players that will improve the quality of the squad rather than players that will fill gaps.
This summer, and the two prior to it, has seen Arsenal bring in experienced players, with winning mentalities in Cech, Mesut Özil, and Alexis Sanchez. However, Arsenal was only able to sign those players because they were made available thanks to the transfers of Thibaut Courtois (he returned to Chelsea after three years on loan to Atletico Madrid), Gareth Bale, and Luis Suarez. A similar situation would have to happen this summer for Wenger to make further additions.
Defensive midfield is definitely an area where Wenger could add depth, however, with Mikel Arteta extended his stay for another year, an additional signing in midfield seems unlikely. It's also clear that Wenger does not value Morgan Schneiderlin at the £27 million price tag that Southampton have placed on him. Besides Schneiderlin, there aren't any defensive midfielders available that would improve what the squad already has.
A striker and a left back are also areas where Wenger could look to increase experience and improve quality.
Olivier Giroud is a fine striker and has performed well. He is 29 though and has already entered his peak years. Arsenal can improve on Giroud, but only if certain players become available. Napoli value Gonzalo Higuaín at an astronomical price that Wenger will not meet, and Karim Benzema will only become available if Real Madrid sign Sergio Agüero, which is highly unlikely this summer.
Beyond those two strikers, there aren't many who would improve the squad. In general, there are very few world-class strikers or young strikers who have shown the potential to become world class. Manchester United has been on the lookout for a world-class striker for two summers now, without any success. Liverpool was in the same situation until they reached for Firmino.
Similar to striker, Arsenal has two very capable left backs in Nacho Monreal and Kieran Gibbs. Monreal was excellent last season and will hopefully replicate his form next season. Gibbs is a fine player, but his development stagnated and seemed to plateau last year. Arsenal could use an upgrade here if a player becomes available. It's unclear though who that player is, and again, like strikers, there aren't many world-class left backs in general.
It's very possible that Arsenal's transfer business has already been completed. Wenger's comments certainly indicate that Arsenal will only buy if the right player becomes available. For that right player to become available, a chain reaction of transfers will have to occur.