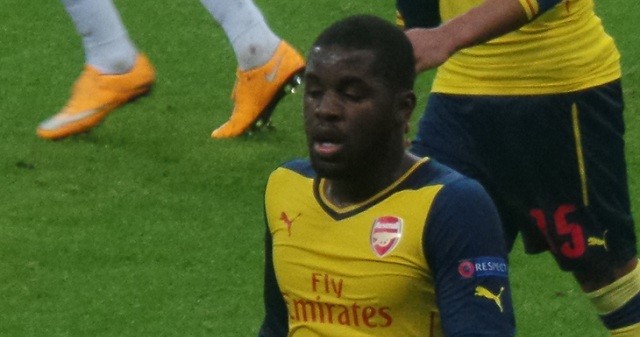 Arsenal striker Joel Campbell is set to leave the Emirates again as the Costa Rican international has accepted a £3.5 million deal with Turkish side Besiktas.
Campbell arrived at the Emirates in 2011 after putting on a clinic of his talents during Costa Rica's quarterfinal run in the Gold Cup and Copa America appearance earlier that year. Transitioning to Premier League play has not proved to be as easy for the young striker as he may have hoped though.
After not being able to get an English work permit in time, Campbell spent his first season with Arsenal on loan to FC Lorient in France. His next years were spent on loan to Real Betis in La Liga and Olympiacos of the Greek superleague respectively before Arsene Wenger planned for Campbell to pick up more first-team play last season.
With disappointing performances in early season play last season though, Campbell was sent out on loan once more, this time to Spanish side CF Villareal where another poor season produced only a single goal in 20 appearances for the club.
The striker is once again an excess piece to his Arsenal side and will be heading out on loan after having appeared a meager four times in his four seasons with the North London club.
This move poses the question though whether Campbell will ever be a useful asset to Arsene Wenger and the Gunners. Another season seeing the striker on loan is starting to make it clear that soon the best option for both sides may be to part ways.
With Joel Campbell gone, Wenger can be cleared to bring in a new striker that can be comfortable with a Premier League atmosphere and Campbell will be free to find a club that better suits strength-centered style of play.