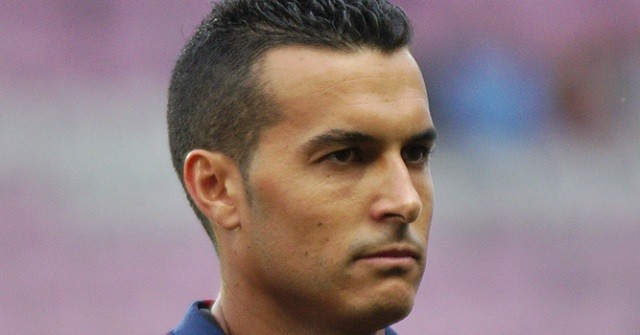 Since it is extremely likely that Brendan Rodgers and Liverpool are going to sell Raheem Sterling this summer, they have made it a priority to add some offensive firepower to the squad.
Even though the team already signed Danny Ings and Divock Origi, it wouldn't hurt to bring in another talented player who has a knack for scoring against all sorts of competitions. That player is Barcelona winger, Pedro Rodriguez. The 27-year-old could come cheaper than previously thought, especially since Barcelona effectively brought in his replacement with the addition of Arda Turan.
While Pedro was not a featured player for the Catalan club last season, he does have a track record of being an extremely capable goalscorer as well as being a fantastic playmaker. He is a tricky dribbler that allows him to get past multiple defenders and after spending his entire career with Barcelona, he is a willing passer and is able to find the smallest seams in the opponent's defense.
He would also be a perfect fit for the Reds if Rodgers decides to use a 4-3-3 formation next season as Pedro can play either wing position, and even as the central striker if needed. He is a clinical finisher with either foot and his speed should work well within the faster paced attack that Rodgers will likely implement for next season.
If Liverpool can't finalize a deal for Christian Benteke, Pedro could be the next best option for the club. While he could face an adjustment period after moving to a more physical league, the winger should be able to bear the pressure of playing for a big team after being an integral part of the Barcelona teams that have dominated the sport for most of the decade. His talent alone is enough to elevate any squad but he also has invaluable experience that many of the Liverpool players do not have.
With the questionable health of Daniel Sturridge and the inability of players such as Mario Balotelli, Rickie Lambert and Fabio Borini to score goals last season, Pedro could be the answer to Liverpool's offensive problems. The team just needs to scoop him up before other clubs do.