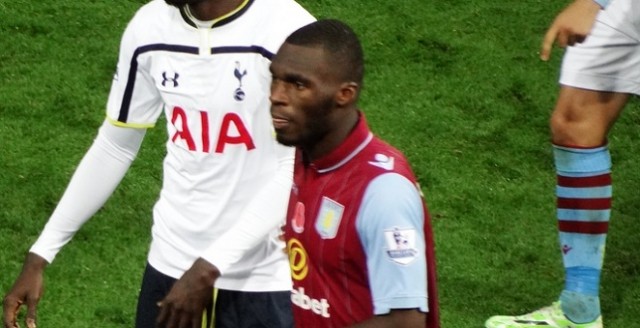 The summer has been a busy one for Brendan Rodgers and Liverpool. The team has added seven players to the squad and no players of note have been sold. With Raheem Sterling almost certainly leaving and with Daniel Sturridge's questionable health, Rodgers and FSG have to think about there they should add another striker before the season starts.
Aside from Sturridge and Sterling, the team last season had a couple other strikers in Fabio Borini, Mario Balotelli and Rickie Lambert. None of them had any notable impact and one or more of them could be offloaded this summer.
To help rectify the scoring problems the team had last season, Rodgers and his staff added two forwards in Danny Ings and Divock Origi. However, those players may not be enough to improve on the 52 goals the team scored last season, 7th best in the Premier League so should the Reds pursue a deal for Aston Villa striker Christian Benteke?
Benteke
Even though the only real forwards the team added were Ings and Origi, the recently acquired Roberto Firmino can play up top as well. He is a capable scorer and other players such as Philippe Coutinho, Jordan Henderson and Adam Lallana should be expected to get more goals to help the team. The defense should also improve with a return to a 4-man back line.
However, Firmino will have an expected adjustment period at the start of the season after playing a couple of games in the Copa America so Ings could be the only reliable striker the squad will have. Adding Benteke would provide some much needed depth to the front and he is a proven scorer in the Premier League since he netted 13 goals last season on a struggling Villa squad.
Even though Benteke could be expensive he would be a welcome addition to the Reds given his pedigree. He should improve significantly with more talented teammates around him and Rodgers has proven that he is fantastic at developing young players.
https://www.youtube.com/watch?v=ta_3YmJ73pM