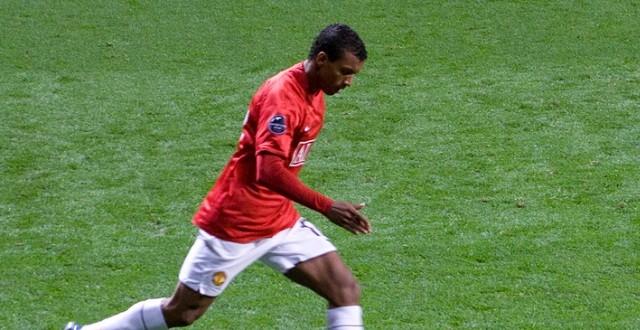 Manchester United have completed a deal with Turkish side Fenerbahce that will see the Portuguese international, and veteran winger, Nani depart from Old Trafford.
After failing to impress early last season and finding a tough time fitting into Louis Van Gaal's line-up, Nani spent the year on loan at his former club Sporting CP. Though in his first match on loan was less than stellar, where he produced a missed penalty and a yellow card, Nani settled in at his old side and ended the year with 12 goals in his 35 appearances.
Nani, who joined Manchester United in the summer of 2007, became an integral part of the Red Devil's roster immediately upon his arrival in England, and developed a strong on-field chemistry with former Red Devil, and fellow Portuguese international, Christiano Ronaldo.
Nani set United exit
Starting in 2012 though, Nani began to struggle with Injury and found it hard to find form, contributing a meager 4 goals in his last two seasons for Manchester United.
Having long been known for his erratic play, Nani has repeatedly displayed flashes of brilliance alongside underwhelming moments. These flashed of brilliance have paid dividends though for the winger, as he has been a regular for club and country, tallying 86 caps for the Portuguese national team and making 230 total appearances for Manchester United, helping the club to four Premier League titles, a Champion's League title, and victory at the 2008 FIFA Club World Cup.
Fenerbahce will hope that Nani can continue to produce after last year's promising season, and provide for a side that will hope to finish on top on the Turkish Super Lig, after coming up 3 points shy of league champions Galatasaray.