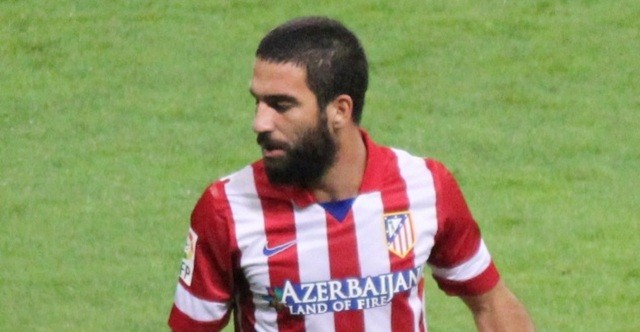 Atletico Madrid star Arda Turan could be set for Manchester United move according to reports emerging out of England
Manchester United have been fairly quiet on the transfer front so far this summer but with the transfer window reopening, things are expected to pick up for the Red Devils and it is widely expected that Southampton midfielder Morgan Schneiderlin is set to imminently arrive at Old Trafford within the next few days.
The signing of Schneiderlin will surely be a big boost for Manchester United and he will significantly improve the Premier League giants' midfield area.
Upon the arrival of Schneiderlin, United are touted to make a further splash in the transfer market and according to reports from the Metro, Arda Turan is the next player set to join the Red Devils.
Turan has made it clear in no uncertain terms that he would like to leave Atletico Madrid this summer and the midfielder has his heart set on a move to the Premier League.
Turan could be set for United move
As a result, all the top clubs such as Chelsea, Arsenal and Manchester United have been linked with a swoop for Turan and the players' agent, Umut Bulut, has announced that the 28-year old's destination will be decided in the coming week.
Manchester United are said to be keen on landing the services of Turan and as reported by the Metro, football expert, Andy Brassell, has stated that the Turkish international will end up at Old Trafford.
Brassell had said, "Turan wants to come to England. My gut feeling tells me he'll go to Manchester United."
While Turan may be hell bent on a move away from the Vicente Calderon, Atletico are not keen on selling him and as a result, United are expected to pay around £30million in order to land the services of the midfielder.
https://www.youtube.com/watch?v=sO2iAChmnOY