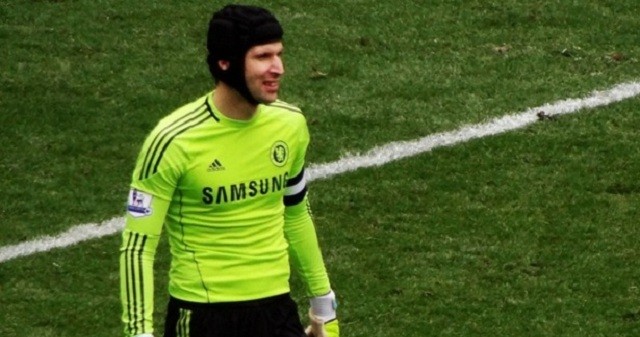 Petr Cech has completed a £10 million transfer from Chelsea to Arsenal, completing a stellar 11-year career with the West London club.
Arsenal had been linked with the Czech Republic international for weeks and last week it was reported that the club and player had agreed on personal terms. At the time a fee had yet t be agreed between Chelsea and Arsenal. The £10 million fee reported is lower than many expected.
Arsenal gets the world-class goalkeeper that they have been seeking since David Seaman and Jens Lehman over 10 years ago. Chelsea loses the clubs most decorated goalkeeper in their history to a rival who will challenge them for the title next season.
Speaking to the press, Cech discussed the reasons he decided to sign with Arsenal and what his ambitions are with the club.
"He [Arsene Wenger] made me believe that this was the right step and that this is the club with a lot of ambition. I have a lot of personal motivation and ambition and the club definitely matches it.
"It is an exciting time for me, it is a project where Arsenal fans and the club have been waiting for the Premier League title and this is a chance for me to bring my experience and my little extra to the team and we can possibly achieve that."
Wenger spoke to the media as well discussed the importance that this signing will have on the club.
"Petr Cech is a player that I have admired for a long time and I am very pleased that he has decided to join us. He has proven over many seasons that he is one of the outstanding keepers in the world and he will add great strength to our squad."
Arsenal will now have a decision to make regarding the future of David Ospina and Wojciech Szczesny. A few months ago it seemed that Szczesny would be the one to leave, however, Ospina has recently been heavily linked with a move to Turkish club Fenerbahce.
For his part, Szczesny was quick to welcome Cech to the club and displayed excitement for the opportunity to learn from his new teammate.