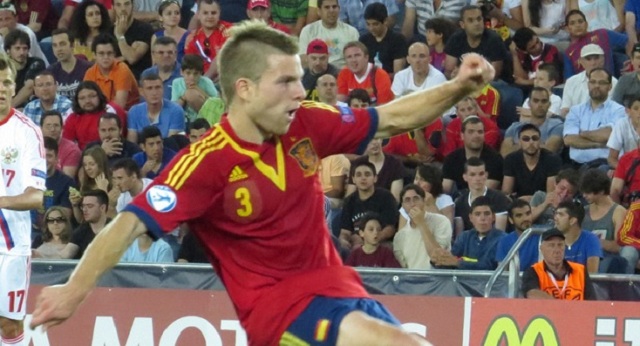 Even though Brendan Rodgers and Liverpool have already added more than a few players this summer, it looks like they are going to attempt to add another talented player. That player is Real Madrid's Asier Illarramendi.
Illarramendi is a defensive midfielder in the mold of Xabi Alonso, he is an excellent passer who isn't afraid of stopping the opponent's attack with a well-timed tackle. Despite his obvious talent, he struggled to make an impact at Madrid this past season so the Reds may be able to get him at a discount.
While he did not put up a lot of counting stats during his time in the capital, that is not a part of his playing style. The 25-year-old specializes in helping his team maintain possession while also being a shield for the defense, he is in charge of dominating the middle of the pitch. That is why he is compared to Alonso and Sergio Busquets, all three players do not try to do much than what is asked of them and they are all essential members of the team despite scoring that many goals or providing a lot of assists.
The one problem with bringing Illarramendi in is whether the team will have enough space for him to get regular playing time. The team already has Emre Can, James Milner and Lucas Leiva on the squad as three players who operate in the same role as Illarramendi and unless Lucas is moved this summer, the Spanish could once again find himself on the fringes of the starting lineup.
However, as Rodgers and the team experienced last season, you can never have too big a squad since one or two important players will get injured at some point.
The injury bug struck the roster hard last season with Daniel Sturridge, Mamadou Sakho and Lucas all missing some significant amount of time, having depth at all positions would help mitigate any issues for this year.
The fact that both Philippe Coutinho and new signing Roberto Firmino participated in the Copa America should make Rodgers think about making sure that he pays attention to the minutes that they play so that they do not burn out in the middle of the campaign.
The Reds have already added a lot of players to the squad and many of them should be able to help the team get back to the Champions League next season. Bringing Illarramendi in isn't a glamorous move, but if he develops properly and is asked to do things in the field that fit his playing style, he could become an essential player for years to come.
https://www.youtube.com/watch?v=301n7lboLiY