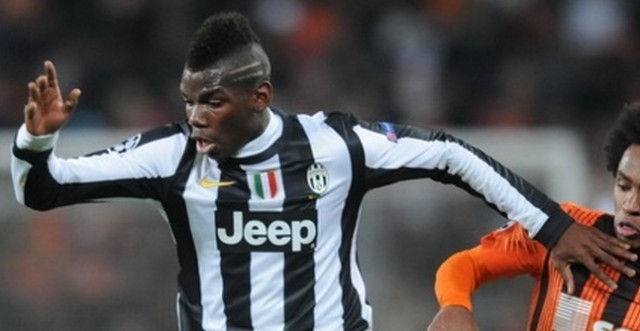 The heated race for £60million rated Paul Pogba's signature continues as new information continues to leak through social media facets.
According La Gazzetta dello Sport, the Catalans are the favorites to sign the young Frenchman. It is reported that Juventus director Beppe Marotta "had dinner with Barcelona's transfer man, Ariedo Braida, in Italy on Sunday evening."
Although Barcelona are undergoing a presidential election, both candidates Laporta and Bartomeu have made it clear they want the 22-year-old. As for now the only source of information we from Barcastuff Twitter page is that :
Juventus won't make a final decision on the future of mifielder Paul Pogba (22) until after the elections at Barcelona on 18 July. 
In related news, Arda Turan, one of the Atletico Madrid's most prolific player recently went on Twitter to discuss his future. The player continues to be transparent about his transfer speculation stating that:
"The transfer rumors are all not entirely correct. My agent is currently in touch with 3-4 clubs. I will update you all if a deal is made."
It is not known what teams might be interesting in him but speculation has risen about Barcelona considering it a viable option. Rumors state that Atletico Madrid are also interested in Pedro. A possible swap could be happen if both clubs feel it is an adequate trade. It was reported back that Luis Enrique wanted to sign a winger if Pedro (27) leaves . The player has several good offers and could leave.
Marc Bartra has also informed Barcelona that he'll stay but he could leave for 12M until Tuesday. Tottenham, Porto, City and Bayern are all reported to be interested.
Another La Masia member has just made a return to his former English club.
Everton and FC Barcelona have reached an agreement for Gerard Deulofeu. Hailed as one of the next biggest la Masia talent he will once again prove his worth in the English battlefields. The Catalans who follow him say he has some growing up to do both physically and mentally before he can achieve great thing back at the first team.
To top it off, Barcelona's ex captain Puyol, gave a nice insight on how it was impossible to go up against Lionel Messi.
Puyol recently recalled an episode involving Messi during Pep Guardiola's spell in charge: "In a mini one-on-one match, I told myself: 'I'm going to see if I can stop him'. It was humiliating. Pep told me: 'Carles, don't injure him'. 'If you don't want anything to happen, stop the session', I told him. I tried everything but he always got past me at his own pace."
https://www.youtube.com/watch?v=ndFeon9JTb8