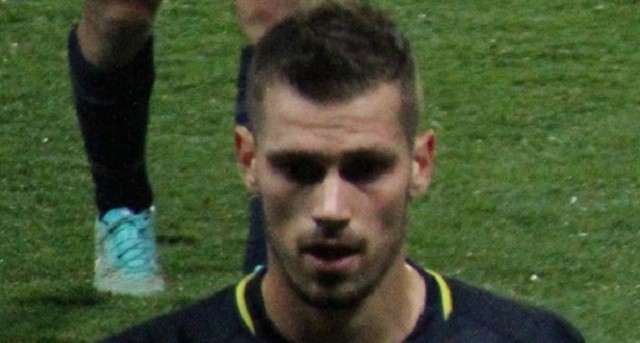 Reports have come out confirming Manchester United have agreed to a deal to sign Southampton midfielder Morgan Schneiderlin.
Red Devils boss Louis Van Gaal has been set on bringing in the French international, and looking to snatch up the 25 year old who had also been linked with a move to Arsenal.
The move will reportedly cost the Red Devils a fee of £25 million, and French newspaper L'Equipe has claimed that the contract will be set for Schneiderlin to spend the next four years at Old Trafford although the terms have not yet been completed.
Schneiderlin has shown his desire to play for a Champions League club, and has been hoping a move to a big name club will allow him Champions League play.
The midfielder, who moved from French club RC Strasbourg to Southampton in the summer of 2008, has made it clear that his goal was to stay in England to continue his playing career, but championship play is what he was seeking.
Southampton will spend its fourth consecutive season in the Premier League after earning a berth into the Europa league next season with the club's seventh place finish in the Premier League last season, while Manchester United has received a berth into Champions League play after a fourth place finish in the Premier League.
Louis Van Gaal and Manchester United will now hope that after their major signing of Schneiderlin, he can fill a key role in the Red Devils midfield as they look to improve upon last years fourth place Premier League finish and make a run at the Champions League final.
https://www.youtube.com/watch?v=rYTp4g-pCyM