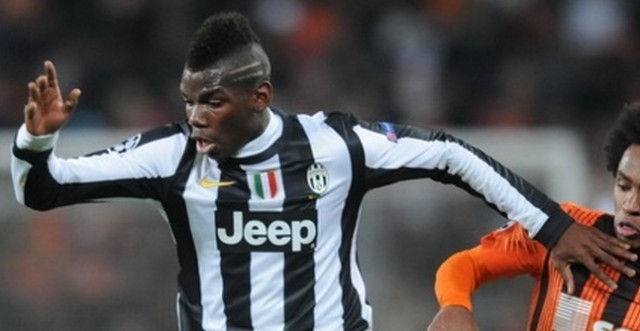 According to Marca's English version, Real Madrid have pulled out of the race for Juventus midfielder Paul Pogba. Manchester City and FC Barcelona would be the only two clubs left in the fight for one of the transfer window's most desired man.
The 22-year-old has been in the Real shortlist for years and Rafa Benítez's arrival put him at the top of it again. The Spanish manager has a deep appreciation for potent box-to-box players, and the Frenchman would be an ideal candidate. However, many aspects are influencing the club's decision to cease any potential offers.
One of the factors is the price of the transfer. It's a known fact that clubs take advantage of Madrid's status and overcharge. Nevertheless, Pogba's current market price is estimated at 50 million euros and Juventus wouldn't accept a penny under that. That's an amount that Los Blancos aren't willing to spend right now.
Connected to the previous factor is the FIFA Financial Fair Play. The club spent over 30 million euros this year and has earned nothing. This means they need to make big sales before they can go on and purchase Pogba for well over 50 million. A sanction from FIFA isn't something president Florentino Pérez is looking forward to.
Another cause of the pulling out is Rafa Benítez's uncertain ideas when it comes to the midfield. While some point out he wants someone like the Juventus #6, others suggest he would be happy to stick with Casemiro and Illarramendi. The coach is known for giving life to potentially declining players, and Asier could finally become the new Xabi Alonso.
Overall, it's clear that Barça and City are alone in this race. The issue will probably be resolved before the end of July, as the treble-winner elections are coming up on the 18th. While this may be a huge blow for Real Madrid, the factors mentioned above truly crush the hopes of Pogba becoming the "galáctico" signing of the 2015-16 season.