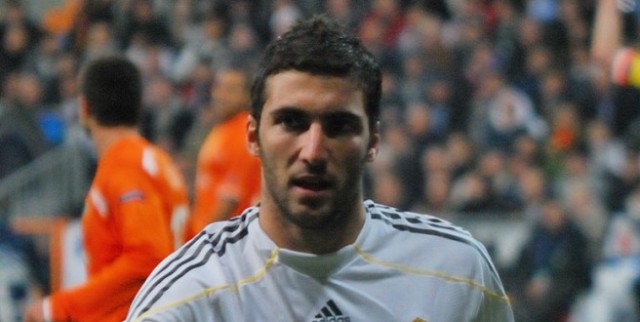 A move for Argentinian striker Gonzalo Higuain from Italy to Arsenal looks unlikely now as Napoli have stated that the club is not planning to part ways with Higuain just yet.
Napoli have also made it clear that any potential suitors must bid almost €100,000,000 if they want to pursue the striker.
This comes as a striking blow to Arsene Wenger's side as Arsenal has been keen on bringing in a high-profile striker after the recent exit of Lukas Podolski to Inter Milan, and saw Higuain as a possible replacement at the Emirates.
The striker saw continued success last season with 18 goals in his 37 appearances for the Naples based club, along with a consistent track record at the international level where he has produced 24 goals and 11 assists in his 50 caps for Argentina.
Wenger and the Gunners must now go back to the drawing board as they have also missed out on the signing of Columbian striker Jackson Martinez, who found himself in a move to Atletico Madrid from Porto, and Borussia Dortmund claiming they do not plan to sell striker Pierre-Emerick Aubameyang.
Arsenal's sights may now be set on striker Karim Benzema whose future looks uncertain at Real Madrid. Arsene Wenger has shown interest in Benzema and for the right price he could very well find his way into an integral role at the Emirates.
https://www.youtube.com/watch?v=jlpAC1YY8Dc