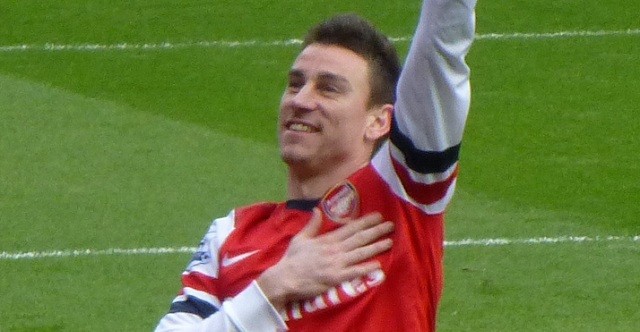 The Mirror is reporting that Real Madrid plan to launch a £21 million bid for Arsenal defender, Laurent Koscielny.
Talks between Sergio Ramos and Real Madrid have stalled and Manchester United is considered to be Ramos' preferred destination.
Real Madrid and Manchester United are currently in talks over goalkeeper David de Gea. The Manchester club is hoping to receive Ramos as part of a deal for their prized goalkeeper.
Koscielny would serve as a replacement for Ramos if the Spaniard were indeed set to leave Madrid. The Guardian reports that Ramos' representatives and the hierarchy at the Bernabéuhave had discussions over their client's future with Ramos making it clear that he wants to leave.
Koscielny joined Arsenal in 2010 for a fee of £10 million. His arrival was met with skepticism amongst Arsenal fans but he has proven to be one of Arsene Wenger's most impressive coups. Prior to joining Arsenal, he had only played one season of top-flight football, which came in his lone season with Lorient. Prior to that he was in Ligue 2 with Tours and Guingamp.
Arsenal would have to be persuaded to allow Koscielny leave and a deal between Real Madrid and the Gunners is unlikely to be agreed.
Furthermore, Koscielny signed a long-term contract extension last summer and it's unlikely he will want to leave London. All speculation is purely the result of Ramos' ongoing contract saga.
Koscielny has been Arsenal's best defender and one of their best players since his arrival. The North London club's defensive performances noticeable improved when Koscielny returned from injury in the early stages of the season.
Arsenal is not in sell-mode this transfer window. They are looking to build on the quality that they have in the squad by adding two or three players in certain positions. Selling Koscielny would be a step in the wrong direction and would be reminiscent of a time when Arsenal were forced to sell their best players.
https://www.youtube.com/watch?v=RASlGOHdAlM
https://www.youtube.com/watch?v=54QoyflFcQg