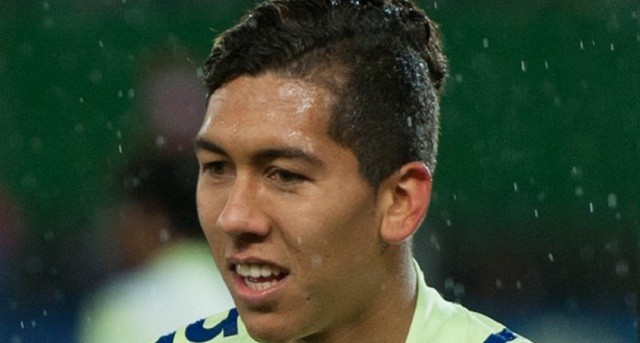 With Raheem Sterling almost certain to leave the club this summer, Brendan Rodgers and Liverpool are looking to replace him with another young star. That player is Hoffenheim midfielder Roberto Firmino, Liverpool executives are in Chile and they have already met with the player's representatives in order to finalize a deal that will bring him to Anfield. Because of his age and potential, he is yet another worthwhile investment by the Fenway Sports Group 
The Brazilian international is a versatile player, while he usually plays as a traditional no. 10 for his club team, when he is playing for Brazil, he lines up as a center forward.  He is a tremendous dribbler for his 5'11" frame which would allow him to excel in the role behind the striker for the Reds. He is also known for being an extremely hard worker on the field, he willingly tracks back to help the defense get possession back.
The 23-year-old is also yet another willing passer which would help the team keep possession and open up some space for the midfielders behind him to fun into. He contributed 10 assists in the Bundesliga last season on the way to helping Hoffenheim place 8th.
With better players such as Jordan Henderson, Emre Can and his international teammate, Philippe Coutinho beside him in midfield and with a healthy Daniel Sturridge leading the line, the Liverpool attack could return to the fearsome form it was in the 2013-2014 season.
If there was one thing to criticize in Firmino's game, it would be his lack of big match experience. Even though he played in Germany the past four years, Hoffenheim rarely challenged for a top or even a mid-table spot in the league. Because of that, it will be interesting to see how Firmino plays in big matches against the likes of Chelsea, Manchester City and Manchester United.
Even though the club has yet to buy a major superstar, it is clear that they are buying young players who could eventually become world class, similar to how Luis Suarez became one of the top talents in the game during his time at Liverpool. Firmino has all the talent to be another Suarez and he should make Liverpool fans very excited about next year.
https://www.youtube.com/watch?v=er-GdWLW5F4