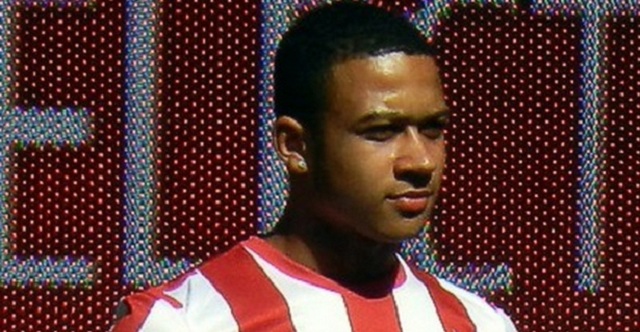 Southampton manager Ronald Koeman believes that Manchester United's brand new signing Memphis Depay will struggle in the Premier League
Memphis Depay set the Dutch Eredivise alight last season and his contribution was the main reason why PSV Eindhoven were able to claim the title.
Therefore, Manchester United fans were understandably left very excited after it was confirmed during the latter part of last season that the Premier League giants had been able to secure the services of the young prodigy for a fee of around £25million.
Many have since hailed United's signing of Depay and are expecting the young man to have the same impact as a certain Cristiano Ronaldo did upon his arrival to Old Trafford almost a decade ago.
However, one man who does not think Depay will be a success at United is Southampton boss Ronald Koeman. The Dutch legend has stated his belief that Depay will struggle to adapt to the Premier League and added that young players these days are too individualistic.
Depay will struggle at United says Koeman
Koeman said, "I think they paid a lot of money. Because it is United, where they already spent €280m on players like Angel Di Maria, such a big figure is put in perspective.
"If you pay millions for Di Maria who hardly plays, if you pay a fortune in wages and a rent fee for Radamel Falcao who never plays, than €31m is not a lot of money for them.
"He (Depay) won't play every game. I have learnt, while I am here in England, that Dutch players can't make the jump to the top of the Premier League easily. And young players can't play 38 games anyway.
"And I see another lack of quality with the Dutch kids, that I have also noticed with other young stars in the Premier League: they don't communicate! They behave like ­individuals. Stuck to their smartphones."
https://www.youtube.com/watch?v=fTfYhKCBLLI