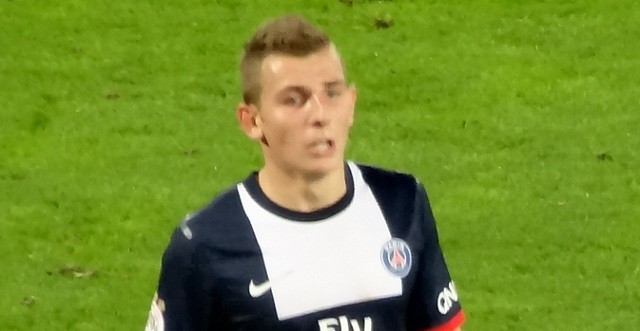 As the summer rolls on, Brendan Rodgers and Liverpool continue to try and add more defensive talent to the team. They could accomplish that task by completing a deal for Paris Saint-Germain's Lucas Digne. With the team already looking to bring-in Southampton right-back Nathaniel Clyne at somepoint, Digne would be a smart addition for the Reds.
He's an attacking left-back who could contribute right away for the team. He is an excellent passer which would fit well within the style of play that Rodgers implements. With Rodgers most likely looking to return to a four-man defense next season, having a capable player on the left side is essential.
Last season, Glen Johnson was the player used in the left-back position and he is most likely going to leave the club this summer. Jose Enrique is still on the squad but he was seldom used last year. That is why Digne would be a great addition to the squad, he would add some much needed depth.
The 21-year-old is a tremendous attacker who still needs to improve on his defense. When his team has the ball, he is unafraid to get up the field to provide some width to the attack. He possesses a powerful left foot which makes him dangerous from long range. Even though he excels when attacking, he still needs to work on his defensive skills.
He consistently wins his aerial duels and he has the speed to catchup with an attacker in case Digne gets caught out of position, but he needs to fine-tune his tackling ability. His attacking forays can also be dangerous since the other players on the projected defense next year aren't exactly the fastest defenders out there.
Digne is a young defender who has an enormous amount of talent that Rodgers could unlock. While he is often criticized for his tactics, Rodgers is a tremendous teacher who has developed many of the young players on the Liverpool squad. He would be a great investment for the team.