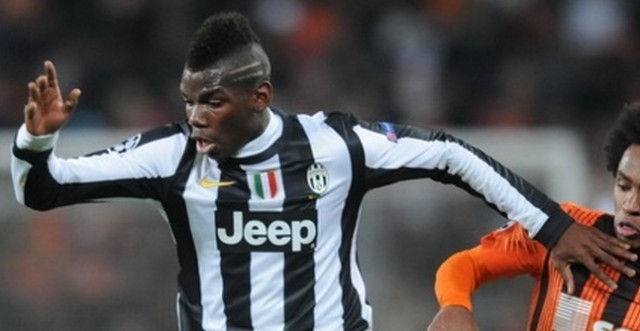 We know Real Madrid very well by now. President Florentino Pérez hates to lose and wants the best constantly. Throughout the years, he has spent billions (yes, billions) of euros in signings, yet that hasn't translated into an abundance of titles. Following this year's disappointing performance in the major tournaments, he's looking to bring hope to disillusioned fans.
At the very least, Pérez likes to make one high-profile signing a year. Figo, Zidane, Beckham, Ronaldo and Bale are just some examples of this trend. Ever since the season ended, news outlets started to pour out countless names of potential Real Madrid signings. Some are low-profile and some are potential galácticos.
One of the names that came out was Paul Pogba. The Juventus midfielder has been linked to Real for years and Benítez's playing system would benefit greatly from someone like the Frenchman. However, there have been reports that the club doesn't see this signing as necessary, since it would force a change in the lineups. The squad has a rich selection of midfielders and bringing one more would be too much.
With Pogba's name out of the race, AS has reported today that Sergio "Kun" Agüero would be the chosen galáctico for this year. Fans don't see De Gea's arrival with excitement, making a striker the perfect choice to bring hope back. The Premier League's top goalscorer has been followed by Real for many years. However, Atlético Madrid beat them to it and then City offered something they weren't willing to put on the desk.
The Argentinian just turned 27 this month, making him a player with a few more years of top quality football. Nevertheless, his arrival won't be an easy task. The club has already spent roughly 60 million euros this year and has gained nothing. If they hope to avoid sanctions because of the Financial Fair Play, they would need to sell big in order to afford Kun's price tag of 60 million euros.
Another setback would be the forced sale of an important member of the squad. One of the three BBC men would need to exit if the want Agüero to be a starter. This is something that Los Blancos need to think well, as they need to be careful of all the pros and cons. In addition, their intention of having the squad ready before August will put pressure on finishing this transfer fast.
There's no doubt that Sergio is one of very few players that would make Madridistas excited. Even so, there's a lot to consider here and negotiations won't be an easy thing. Apart from the money, Madrid would have to offer players to convince City. Right now there aren't any players that the club would want to let go of that city would accept. The galáctico saga will be long and tedious as usual.