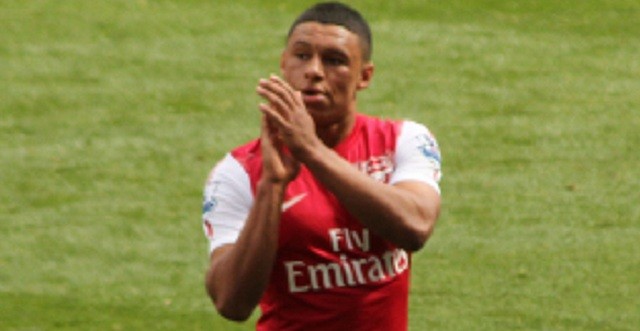 Premier League champions, Chelsea, seem keen on swapping goalkeeper Petr Cech to rivals Arsenal for winger, Alex Oxlade-Chamberlain.
According to the Daily Mirror, Arsenal do not want the offered swap deal and would rather just pay a transfer fee for the 33 year-old goalie. Arsenal are rumored to be offering the Blues around a 10 million pound transfer fee for the Czech Republic No. 1.
Chelsea can afford to sell Petr Cech as Thibaut Courtois has established himself as Chelsea's No. 1 as well as being right up there as one of the best goalies in the world.
I believe Arsenal improved this past season but are still a few key signings away from competing for the Premier League trophy. For one, they need a world class goalie, as Wojciech Szczesny and David Ospina are just not top notch goalies. Ospina had a great season for the Gunners but I just feel Arsenal need to strengthen that position.
Petr Cech would be a perfect fit for Arsenal as he has loads of Premier League experience and understands what it takes to succeed in the toughest league in the world. Cech is getting up there in age but is still a top class keeper and Arsenal would be able to get him for cheaper than a lot of other top goalies.
Chelsea seem to be holding out on the deal as they want Oxlade-Chamberlain rather than cash for their backup goalie. I can see why Chelsea wants the Ox as he would bring genuine pace on the flank, something I think Chelsea lack a little bit of with their other attacking players.
Oxlade-Chamberlain has struggled to find himself in Arsene Wenger's starting eleven as Arsenal have an array of talent in those types of positions. I understand Wenger wants to keep his young talent, especially away from a rival, but I think Arsenal should do the swap deal as it improves a need area for them.
Arsenal have the likes of Walcott, Sanchez, Ozil, Welbeck, Giroud, Ramsey, Cazorla, and even Wilshere who can play and Oxlade-Chamberlain seems to be on the outside. Arsenal have depth in the midfield and swapping one young guy for a top class goalie would make them a lot better in my opinion.
If Arsenal can bring Petr Cech to the club, it would fill an area of need for the squad. I think Cech leaving Stamford Bridge is a formality and think he will be in Arsenal colors next season.
Once Arsenal can get Cech, they need to focus their attention on signing a top class centerback, a defensive midfield player, and another striker. But Arsenal needs to take it one step at a time, and signing Cech would be a huge first step to getting back to the top of England.
https://www.youtube.com/watch?v=_G1e0bQB-G8