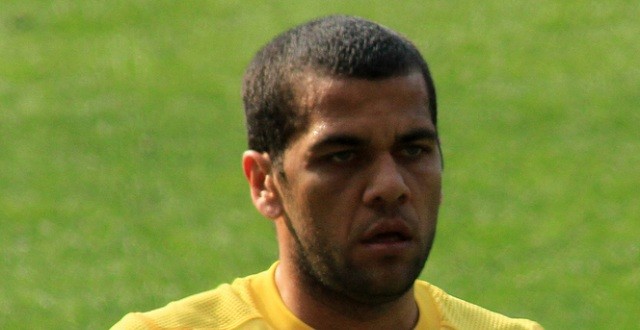 Amid a successful treble run , Right Back Dani Alves doubted his career choice with FC Barcelona after disputes with the board of directors earlier this season. Speculation about his departure had been blooming for some time after he publicly stated that he did not feel appreciated by Barca anymore.
After his recent success though, It looks like Alves has had a change of heart after he agreed to a new deal recently. Barcelona's President Bartomeu noted "Alves has an offer for 2+1 years. It's up to him now" minutes before his resignation.  Alves claims his teammate, Messi played a crucial role in his decision to stay;
"Messi said to me, 'Dani where are you going to be better off than here? For a long time we have said that we have a very good life here at this club and in a fantastic city with an ideal climate. Everything influences you when you make a decision. We had the same conversation a year ago when they were talking about (other clubs) signing Leo and me. We realized that nowhere would we be better off than here."
Los Cules are now the first team to ever achieve a treble victory twice in their existence surpassing teams like Bayern Munich, Manchester United and their eternal rivals Real Madrid who have yet to achieve a treble victory.
In other news, would Barcelona have failed to reach an agreement with Alves they had a replacement option available already; Aleix Vidal. Sevilla's right back was one of the crucial pieces of the starting eleven to win the Europa League this year – giving them access to Champions League football this upcoming year. He is the first official transfer of the season for the,.
It is still a big question as to who will take the lead role, but as far as we know the Catalans are still unable to play their new signing until January 2016. When asked if Dani Alves felt threatened about the new signing he responded,
"I like competition. It's what motivates me; the more difficult, the better."
It doesn't stop there, potential rumors have spread about them beating everyone to the top prospects in Brazil. According to this tweet, Barcelona now have the first-option on Brazil's 3 biggest talents; Gabigol, Gérson and Kenedy. It is still speculation so take it with a grain of salt. Only time will tell what happens but it is already starting to look like a good transfer window for Barcelona.