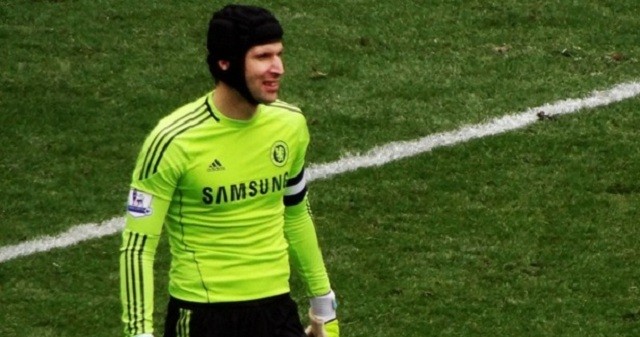 Premier League rivals Arsenal and Chelsea close to reaching an agreement for Petr Cech – according to reports from the Daily Mail.
It is well known that Arsene Wenger and Jose Mourinho are not the best of friends and as a result, it has been no surprise to see Arsenal and Chelsea not conducting business between each other in the transfer market in recent times.
However, it seems that things are about to change soon if reports are to be believed. According to the Daily Mail, Arsenal are set to reach an agreement with Chelsea over the signing of goalkeeper Petr Cech within the next week.
After having been relegated to second choice at Stamford Bridge, Cech has been eyeing a move away but Chelsea were insistent that they would not be accepting an offer below £10million for the 33-year old.
Cech could be set for Arsenal move
With Arsenal in need of a new goalkeeper, Wenger tabling an offer for Cech had been seen as a real possibility and although the deal taking place looked unlikely due to the Frenchman's rivalry with Mourinho, Daily Mail have claimed that the two parties are set to reach an amicable solution.
It is believed that Wenger has convinced Mourinho to sell Cech by tabling a bid in the region of around £11million and the transfer could come into fruition within the next week.
If the move does indeed take place, it would certainly be a surprise to many but Mourinho has proven previously with the sale of Juan Mata to Manchester United that he is open to entering business with rival clubs if the price is right.