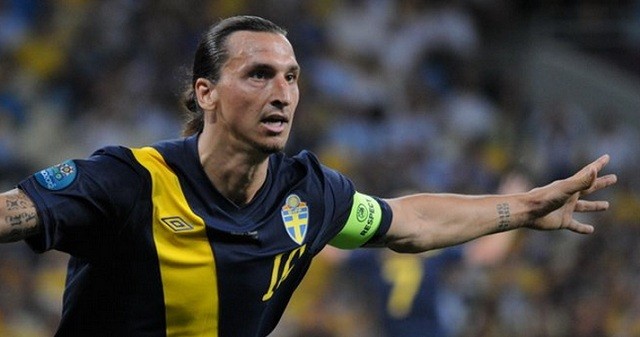 Zlatan Ibrahimovic has squashed any and all speculation that he could leave PSG this summer.
Ibrahimovic, who has one year left on his current contract with PSG, has been linked with a move away to either a return to one of the Milan clubs, or a move to Chelsea or Arsenal. Arsenal in particular has been heavily linked with him the past two weeks and it was reported that they were willing to make an £11 million move for him.
The Swedish captain grew dissatisfied with the progress that PSG were making towards the end of the season, especially after eventual winners, Barcelona, knocked them out of the Champions League Quarter Finals. Zlatan made it clear that this was not enough to dissuade him regarding his future, though.
"I belong to PSG – and I have one-year contract with them. It is the media who talk about the rumors [of leaving]. But there is nothing behind them.
"During a transfer window, you never know what can happen. But I will not leave – I appreciate PSG and we had a fantastic season. The project here is still developing."
Arsenal is rumored to be in the market for a striker, but only if that striker provides a significant upgrade over what they currently have. Zlatan would be the kind of upgrade that Arsenal are seeking but would be a very short term option considering the towering Swede is 33-years old.
Zlatan has played in every single major European league except for the Bundesliga and the Premier League. He has won a domestic league in every season since the 2003-2004 season, which is a truly astounding statistic.
There is a long-standing flirtation between Zlatan Ibrahimovic and the Premier League, although nothing has every materialized. Zlatan famously rejected a trial offer from Arsenal and Arsene Wenger when he was 16-years old in 2000, telling Wenger "Zlatan doesn't do auditions."
Zlatan even posed for a picture wearing an Arsenal number 9 jersey given to him by Wenger, with "Ibrahimovic" on the back, at the time of his Arsenal visit in 2000.
https://www.youtube.com/watch?v=gc9ktJ3JHXA