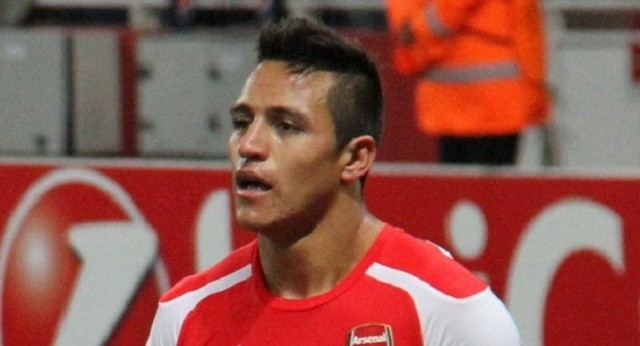 Alexis Sanchez believes Arsenal should have done better this season. Despite his new club finishing in third and retaining the FA Cup, the Chilean international wants more.
Speaking to the media before Chile's opening Copa America match against Ecuador, Alexis outlined his desire to win a league title with Arsenal and come home back to Chile with a Champions League winners medal.
"I would have liked to have been in the Champions League final, to have won the Premier League title.
"I believe we have a bunch of skillful players so to not achieve more is disappointing."
These comments should not come as a surprise and is line with what plenty of other Arsenal players said immediately following their victory at Wembley. Arsenal were the in form team of 2015 Premier League calendar year and are closer to challenging Chelsea they any of the other top five clubs.
Improvement in the Champions League should be expected by fans and players a like. Arsenal has been poor in the Champions League and hasn't gotten past the round of 16 for four seasons now.
In seasons past Arsenal did not seal the top place in their group and were forced to face teams like Barcelona, Milan and Bayern Munich. This season Arsenal faced Monaco, a team The Gunners was favorites to overcome but instead put in a self-destructive performance in the first leg.
The Chilean international is right to say Arsenal should win the league and be more competitive in the Champions League. Arsenal has the right caliber of players in their squad who also match Alexis' ambition. In seasons past the squad lacked quality and some ambition, but considering the way Arsenal ended the season, their sights should be and are set higher.
Alexis enjoyed an excellent debut season with Arsenal, scoring 25 goals and laying on 12 assists since his £30 million move from Barcelona last summer. The high point of his season came in the final match of the season when he scored thunderous goal against Aston Villa in the FA Cup Final.
Alexis attributes his fine form this season to positional switch that occurred in January when Olivier Giroud and Mesut Özil returned from long lay offs.
"I had a breakthrough in my football life. Now I switch to the left, I make goals, I pass, I am evolving."
Alexis will look to carry his fine club form with him to the Copa America, which is being hosted by Chile.
https://www.youtube.com/watch?v=83GTWRCBGck