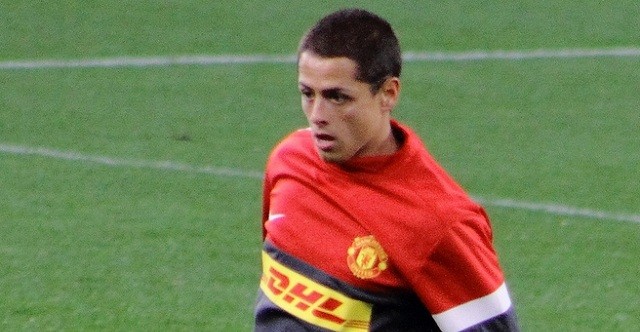 The working class is criminally underrated. Javier Hernández, also known as Chicharito is one of those men. Through his faith, family values and personal philosophy, he has garnered a place in the hearts of fans everywhere. He's not even close to being a top star like Messi, Ronaldo and company, yet he's not looking for that kind of status. He works for the good of his teams and never gives up.
In Mexico with Chivas Guadalajara, in England with Manchester United and in Spain with Real Madrid, the striker has done well. His 29 goals in 80 games in the Liga MX attracted the attention of European clubs. In the end it was Manchester United that got his signature. There he gained fame for being a late-scorer and saving the Red Devils in many occasions. His 20 goals in 45 matches on his first season would be his best.
The thing with Chicharito is that he's had coaches who appreciate him and some that don't see past his substitute nature. Sir Alex Ferguson put his trust on him back in the day, and he was key in the manager's last titles at Old Trafford. The change of bosses at United affected his playing time drastically. Being lower in preference rank, he was barely used and was forced to find success elsewhere.
His surprising move to the 13-14 UEFA Champions League winners this past summer generated controversy. Some thought he wasn't good enough for Real Madrid, some saw it as a joke and some saw him as better than a youngster from La Fábrica. The truth is that he arrived at the wrong time and under the wrong manager. At first it seemed like he would be a good fit for revolutionizing games, yet that didn't happen.
Carlo Ancelotti was successful because he considered his stars more important, untouchable and rewarded them with constant playing time. His good results with the Benzema, Bale, Cristiano trio meant he wasn't going to take it apart anytime soon. He wanted a low-profile guy basically for emergencies. The Mexican proved him wrong at the end of the season, by putting Real in the UCL semi-finals.
The fans at the Santiago Bernabéu value and love a fighter, and it's Javier's nature to always do exactly that. He never wants to let a ball go away without a good struggle and run. There's nobody else like him on the marker or in the club's youth system. Rafa Benítez likes to rotate and knows the player well. This is the type of manager that Little Pea can benefit from and he deserves to stay here at least one more year.
https://www.youtube.com/watch?v=fRX-JjbR6Gw