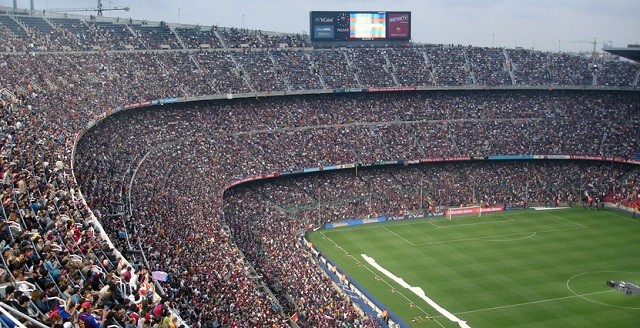 Despite being banned from making transfers until January, FC Barcelona have been preparing transfer bids and agreeing to preliminary offers with a number of teams for players, especially young ones. The latest of those is 18-year old Fluminense midfielder Gerson.
According to UOL esporte, Barcelona have agreed to pay Fluminense 3 million euros for the first right to negotiate when Barça's transfer ban comes to an end. The expected final cost of the negotiations is expected to be around 20 million euros, no small investment from the Catalonian club.
Gerson has also received interest from Italian giants Juventus, but at this point it appears that Barcelona are the favorites to land the Brazilian.
Gerson made his first team debut for Fluminense this February, and in 18 total appearances in both the Carioca and the Brasileiro Série A, he has scored 4 goals. Gerson was also a member of Brazil's u-20 squad for the qualifying tournament for the 2015 FIFA u-20 World Cup, but was dropped from the final squad after then manager Alexandre Gallo made wholesale changes to a team that struggled to qualify.
So, How would Gerson fit with Barcelona?
Gerson is a versatile midfielder, as he can play anywhere from behind the strikers to in front of the center backs. One of Gerson's greatest attributes, even at the young age of 18, is his strength. His first career goal for Fluminense was a great display of strength. Watch as he fights through a jersey pull from the defender, as well as the foul, before getting into the area and calmly striking past the keeper:
Because he is so young, Gerson also certainly has the potential to grow as a player as well, and though he has a tendency to float in and out of matches, a move to the Nou Camp would certainly help alleviate that, as every match comes with a certain level of intensity that very few matches in Brazil can equal.
Overall, despite the rather high price tag, Gerson would be a good fit for Barcelona, he's a good young player that in a year or two could certainly provide service to the likes of Neymar and Messi, while also possessing the versatility to play multiple positions an enhance his value as a footballer. It will be interesting to see if Barça can fight off Juventus and others for the rights to this potential Brazilian star.