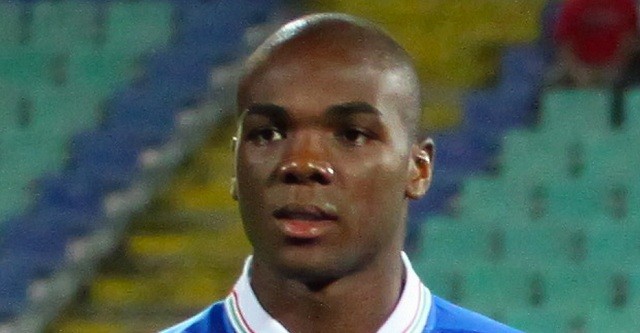 Juventus was handed a major blow when it was reported that centerback Giorgio Chiellini will not play in the Champions League final after hurting himself in training.
Juventus were already facing a dilemma in how to lineup for the game, but now manager Massimiliano Allegri will have a huge decision to make in defense in how to replace arguably the best centerback in world football.
Allegri can opt to go with Andrea Barzagli to replace Chiellini although that would be a huge risk. Barzagli has battled injuries all season, which has led to him only making 10 appearances in Serie A in 2014-15.
Barzagli just in fact returned to training on Wednesday after dealing with a  torn thigh muscle. If Allegri opts to start him from the get go and Barzagli re-injures himself early, he would have to potentially make an early substitution. An early substitution had to be made last year when Diego Costa was replaced after 8 minutes in the Champions League final, a final that went to extra time and took away a sub that manager Simeone would have loved to have at that time.
If Allegri does decide to go with Barzagli, Barzagli is better in a back three as opposed to playing a back four alongside Bonucci. I think Juventus has to play a back four against this free-flowing Barcelona front three that are running rampant on their opponents.
And then there is the option of going with the younger, less experienced Angelo Ogbonna. Ogbonna has found it hard to get consistent playing time in the Serie A side but this could be the chance for him to prove his worth in the biggest of matches.
Ogbonna is quicker than Barzagli which is going to be key against the likes of Suarez, Messi, and Neymar who bring pace. Ogbonna has been capped by Italy 10 times, so he has some experience in pressure matches but this would be completely different.
Ogbonna is better suited for a back four and could slot in alongside Bonucci in the back while having Evra and Lichsteiner remain as the fullbacks. And that could allow Juventus to play in that 4-4-2 diamond shape midfield, or even go to more of a 4-4-1-1 to compensate with Barcelona's possession oriented lineup.
Allegri has a huge decision on his hands. Does he go with the more experienced, 34-year-old centerback just recovering from an injury-plagued campaign in Barzagli, or does he go with the younger, quicker centerback to try and keep up with the front three of the favorites.
Chiellini is no doubt going to be a huge loss to this Juve side, as Chiellini reads the game better than any defender in world football. He is not the fastest or the strongest but he makes it so difficult for his opponents by his understanding of the situations. We will not get the rematch of Suarez v. Chiellini, but we will get Suarez v. Evra.
If I am Allegri, I would go with the younger Ogbonna just because it is the safer option and would allow Juve to maintain the stability of the back four. Either way, Allegri has a huge decision to make and it could be the difference between winning and losing come Saturday in Berlin.