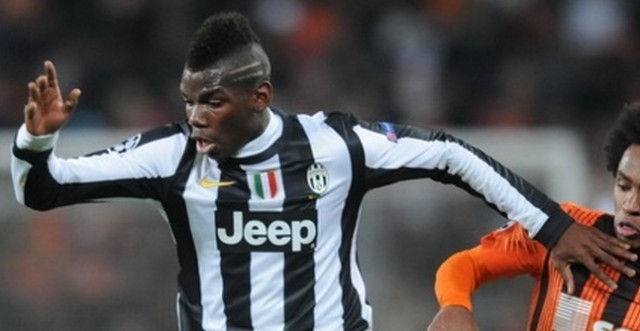 Italian champions Juventus face Spanish champions Barcelona in the Champions League Final in Berlin, Germany on Saturday.
Juventus go into the match as heavy underdogs as Barcelona have looked unstoppable especially with their front three of Messi, Suarez, and Neymar. Those three have figured out how to play together and the unselfishness has been the key to their success this campaign.
Everybody that knows anything about Barcelona this season know how they are going to lineup for the most part, while Juventus will have to make some key decisions. Will Allegri lineup based on stopping Barcelona or will he choose a counter-attacking side?
There are a lot of questions when it comes to how the Italian champions will lineup come Saturday. Paul Pogba returned in the semi-finals and will be in the starting eleven. The biggest question is will Allegri go with a back three, if Barzagli is fit or will he choose to go with a traditional back four with Chiellini and Bonucci as the centerback pairing?
I think Juventus are a better side with a back three but playing that way would leave them very susceptible in my eyes defensively. But by playing that way, it would allow the wingbacks width and cause Barca problems on the other side.
I think if Juventus have any chance of winning this match, they have to play a back four with Bonucci and Chiellini in the middle. Then they can have Evra and Lichsteiner as the fullbacks.
That would leave them playing four in the middle, with the likes of Pirlo, Marchisio, Pogba, and Vidal. Will Allegri choose to play a diamond midfield with Vidal on-top just below the front two of Morata and Tevez? If he does, I think that would leave plenty of space for Dani Alves and Jordi Alba to maraud forward in the attack.
If Juventus have any chance, I think they should play more of a 4-4-1-1 with Tevez dropping off to try and help in the midfield area, which of course is going to be vital. Juventus have to win the midfield battle and pressure up the field to try and win the ball back and counter from there. The only problem is Barca is the best club in the world at possessing the ball.
I think the diamond midfield approach would be a mistake for Allegri's men. Pogba and Marchisio love to play narrow and that would just invite Barca to dominate the wider areas and put the Italian champions under immense pressure.
There is no doubt about it, Juventus are massive underdogs for this encounter but I certainly think they can give Barcelona problems if they are able to execute in winning the ball in midfield, which is easier said than done. If they can pressure Barca into giving the ball away in the midfield area, the likes of Pirlo and Pogba could pick out a pass with the best of them.
I think Juventus are being counted out way too easily, as just a few weeks back, they eliminated the defending champions in the competition. I just have a sneaky feeling that Juventus will pull the shocker in what could be Pirlo's final game for the club. I think Juve will be able to counter and put Barca under pressure and dominate in set pieces and will win 2-1 and hoist the trophy for the first time since 1996.