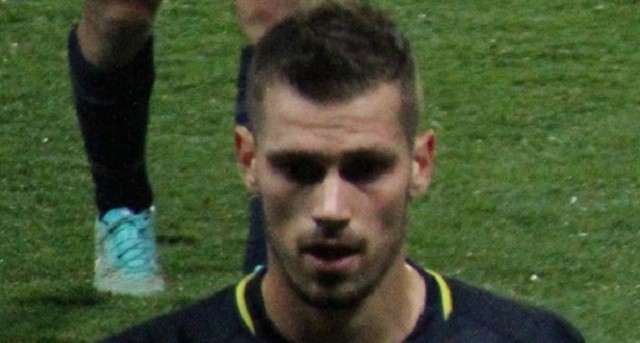 Loius van Gaal and his Red Devils need to do some revamping before they intend to truly contend for trophies next season. Out of the four Champions League qualifying teams, United have the weakest midfield. Chelsea, Arsenal, and Manchester City all bolster top quality midfields, but Manchester United's has left something to be desired next season.

Southampton's Morgan Schneiderlin has been trying to get out of his contract for some time and looks like he finally will this summer. The Frenchman's name has been a popular one in North London over the last year, as he has been one of the most watched Arsenal targets over the past transfer window.
Daily Mail is reporting that Manchester United are keen to swoop in and steal the Frenchman away from their Champions League rival.
While Marouane Fellaini, Ander Herrera, and Juan Mata have had a rejuvenation of sorts and finished the season in form, the rest of United's midfield cast has been slumping.
Tom Cleverley has never really developed into the player the Red Devils had in mind, and Michael Carrick's age is starting to catch up to him. If Man U were to get a hold of a top quality holding player like Southampton's Morgan Schneiderlin, their midfield would be a lot stronger.
Schneiderlin is still 25 years young, and has the size, skill, and strength to be a consistent anchor to a big club like Manchester United. The Frenchman has been a key component to Southampton the last few seasons, and it shows when manager Ronald Koeman refuses to let him leave.
He may not have a choice anymore and Schneiderlin seems to be on his way out the door. On his social media account earlier today, Schneiderlin posted a picture of him 'thinking of what his future holds.' United would be keen on showing him just where that future lays.
https://www.youtube.com/watch?v=gELm5Gb3ACU