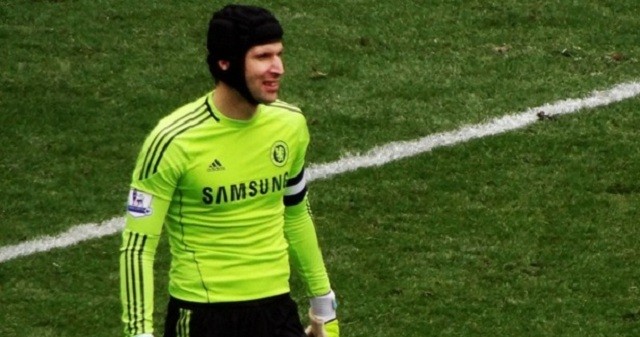 Chelsea goalkeeper Petr Cech wants a move to fierce rivals Arsenal – according to reports
While the emergence of Thibaut Courtois has usurped Petr Cech as the number one goalkeeper at Chelsea, there is no denying that the 33-year old still remains one of the best goalkeepers around in world football at the moment and he is simply too good to play a role as a back up to anyone.
Having spent last season as deputy to Courtois, it is all but certain that Cech will be ending his decade long association with Chelsea this summer and the fans are more than appreciative of the Czech international's decision.
Now the question remains, where will Cech be plying his trade next season? The likes of Manchester United, Roma and Liverpool have all been touted as a potential destination for Cech and the 33-year old would undoubtedly be a great capture for the aforementioned clubs.
Cech pushing for a move to Arsenal
Even Arsenal have been mentioned as a potential destination for Cech but given the animosity between Jose Mourinho and Arsene Wenger, it is believed that the Chelsea boss is not willing to allow the goalkeeper to join one of his closest rivals.
However in a shock revelation, it has been claimed that Cech is pushing for a move to Arsenal. According to the Independent, Cech wants his family to remain in London and believes that a move to the Emirates Stadium will be the most viable option.
Given Cech's legendary status at Chelsea, it will be difficult for Mourinho not to grant the goalkeeper his wishes while at the same time, he would most certainly not want to help Arsenal in anyway. It will be very interesting to see how the story will unfold in the coming weeks.