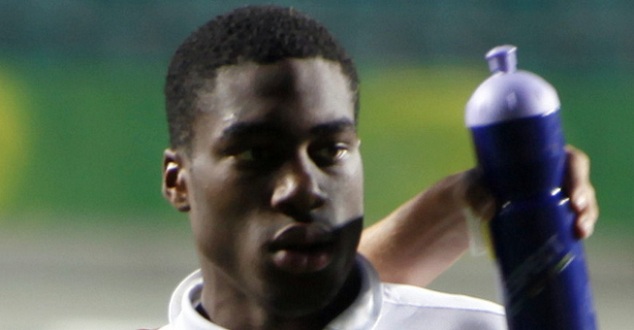 Arsenal is poised to make a sensational swoop for 22-year old French International, Geoffrey Kondogbia. The French youngster's debut season with Monaco was impressive and included a forceful performance against The Gunners when Monaco knocked the London team out of the Champions League.
Arsene Wenger is a known admirer of Kondogbia and Arsenal was linked with him last summer. Wenger sent scouts to evaluate Kondogbia during his time at Lens and in La Liga two seasons's ago and was impressed by his French compatriot.
Monaco value Kondogbia at £25 million and Arsenal would have to meet their asking price and fight off interest from Inter Milan, according to the Mirror. Arsenal can spend that money and will do so if a player of a certain caliber that adds quality to the team is available.
It's debatable if Kondogbia would be an upgrade but he would certainly add depth and quality to the defensive midfield position. Currently Arsenal's defensive midfielders are Mikel Arteta, Mathie Flamini, Francis Coquelin, and Krystian Bielik. Flamini is likely to leave after the 2015-2016 season with his contract expiring and Arteta has yet to sign an extension for next season, although he and Wenger indicated an extension could get done.
That leaves Coquelin and Bielik as Arsenal's viable long-term defensive midfielders. Bielik is a talented player and could have a fringe role next season, with most of his appearances coming in the League Cup.
Coquelin is on the back of a superb season and was a significant reason for Arsenal's turnaround from January to May. Kondogbia and Coquelin share similar defensive traits, but Kondogbia is a slightly better passer.
Adding Kondogbia would be an excellent addition to the squad. It would add a second player in the same mold as Coquelin, which adds depth, and insurance in case one of those two were injured.
Kondogbia and Coquelin could potentially play together in specific matches and situations. They would form a formidable wall in midfield and would certainly give Wenger options and selection headaches. If Arsenal were to sign Kondogbia, it would be an excellent addition.
Signing Kondogbia would rule out a move for Morgan Schneiderlin who Arsenal have persistently been linked with. Last month it was reported that Arsenal had made initially inquiries about Schneiderlin's availability and were the first club to do so. However, yesterday it was reported that Manchester United is now the Frenchman's preferred destination. French television station Canal+, almost released a confirmation that a deal between Manchester United and Schneiderlin had been completed.
https://www.youtube.com/watch?v=6dAuqGzMyjk