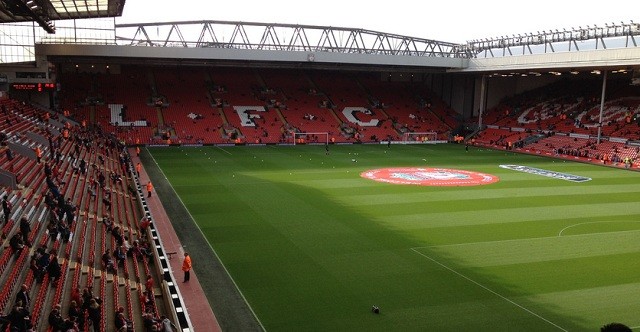 Adding offensive depth has been a priority for Liverpool Brendan Rodgers during this transfer season. However that has been difficult since many of the management's targets have other suitors as well as many of them being out of team's price range.
With Burnley star Danny Ings and Aston Villa forward Christian Benteke being pursued by other Premier League clubs and Lyon goal machine Alexandre Lacazette seemingly out of the list since the French club's President denied that the Reds made any bid for the player. However, one dark horse who could be a fantastic addition to the Liverpool squad is Villarreal's Luciano Vietto.
The 21-year-old was the leading scorer of the Spanish club despite only starting 17 games this year. He follows a strong tradition of Argentinian attackers who are not only extremely capable with the ball at their feet, they are also masters at moving without the ball which creates space for them to exploit.
Just like his compatriots, Sergio Aguero and Lionel Messi, he is an extremely clinical finisher inside the six yard box capable of scoring with both feet from various angles. He also possesses great pace that makes him a terror on a counter-attack.
Vietto could be set for Liverpool move
The one thing he might struggle with, and this is why Benteke and Ings could be better options for Liverpool, is the physicality of the Premier League. The other two players are proven scorers in the English league and La Liga is known for playing a much more open style that encourages players to express themselves on the pitch, something that is very hard to do when playing against Chelsea and Southampton.
Vietto may not be able to adjust to the demands of English football. While he is relatively tall at 5'8", he is quite thin and will have to work hard to put on more muscle if he indeed moves to Merseyside.
The potential that this young player possesses is limitless and he could be the player that brings Liverpool back into the title picture. Since his current shirt number at Villarreal is number 7, he could also be the one who finally makes fans forget about the last player who wore the number for the Reds, Luis Suarez. It looks like the Reds have already triggered his £14.2 million release clause which indicates that they are really trying to secure his services before other teams do.
https://www.youtube.com/watch?v=Dk-HXGvOaSY