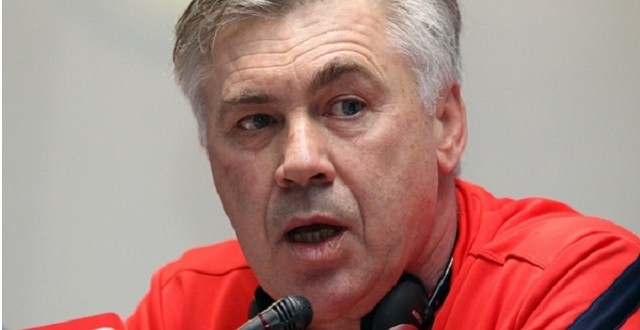 It is official, the Real boss Carlo Ancelotti has been sacked by the club after failing to win any trophies this season.
Real Madrid came up two points short of the La Liga title after dominating the league up until the New Year. Real also failed to successfully defend its Champions League crown, as they were knocked out in the semi finals by Italian champions Juventus.
It is being reported that Real Madrid are set to name their new manager next week some time and all indications are that Rafa Benitez will succeed Ancelotti at the Santiago Bernabeu.
Yes, it is hard to argue against Rafa Benitez's credentials and he has done a good job at the clubs he has been at, but I believe Real Madrid are making a huge mistake if they hire him. For me, Ancelotti is one of the best managers in the world and while he did fail to win a trophy this campaign, he had to deal with a host of key injuries that hindered his team selections in the latter part of the Champions League and the La Liga title race.
Benitez has won the Champions League with Liverpool as well as the league title in Spain with Valencia. However, he only managed to win the Europa League with Chelsea, while also playing football that was not easy on the eyes for fans.
I believe that Real Madrid has one of the best squads in the world and should have done better this season. But I do not think that anybody could have done a better job than Carlo Ancelotti at the Bernabeu this season when you look at the likes of Luka Modric, Toni Kroos, Gareth Bale and even Karim Benzema spending some time on the sidelines.
It is no surprise that Ancelotti got the sack, but Real need to make sure to hire a top quality manager who can play pretty, attacking football, and Benitez is not the guy. I think the perfect fit for Real is Jurgen Klopp who is available after leaving Borussia Dortmund.
For me, Klopp is one of the best managers in the world and overachieved with a Dortmund side who were unable to give him funds to buy players. Klopp was a master at playing counter attacking football, which would suit perfectly at the Bernabeu with the likes of Ronaldo and Bale.
Klopp had tremendous success with Dortmund and would be a perfect fit in Madrid, plus he would have the funds to bring in some top quality guys that would flourish under his guidance.
If Real Madrid wants to win while playing pretty, attractive football, then Jurgen Klopp should be their main target, not Rafa Benitez.