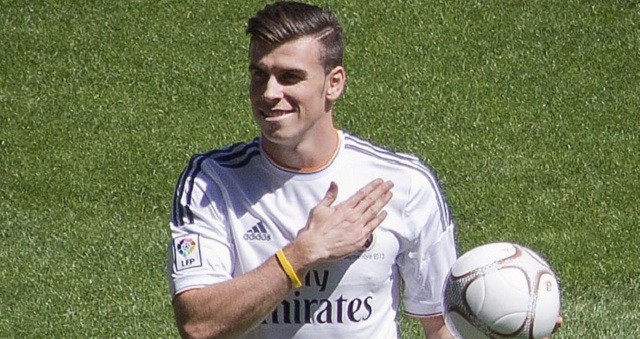 The bigger the investment, the bigger the risk. Florentino Pérez, Real Madrid's president, is known for making those luxurious investments. Sometimes they've worked and sometimes they haven't. Gareth Bale has been his second biggest investment while presiding the club, and in the first year alone, he had a huge ROI. This year, no titles were won and the Welsh seemed disconnected.
Still young and with a lot of room for growing into the new Ronaldo, selling him doesn't seem like a smart move. However, things change rapidly and abruptly in football. He's not lacking in potential replacements, as Real always pursue the best in the market, despite having great players in the squad. Summer is long and the club may not even be thinking of selling him, but here are some candidates to take his place.
Marco Reus
Forever on the list of Europe's best clubs, the World Champion has only played 24 matches this season. Injuries have kept him away and damaged his contribution to Borussia Dortmund. Nevertheless, he'll turn 26 in a few days, making him a total catch still. He renewed his contract until 2019, making it unlikely that Dortmund sells him for 25 million euros like past rumors stated.
Unlike Gareth, Marco can use his both legs well and would have an easier time adapting to the right wing. Madrid could use a player like him, as he could feature on any of the three attacking positions. Out of all the options, he might be the cheapest one despite his market value, as Dortmund could be persuaded into accepting loaned players. The only thing keeping him from being a sure deal is his injury-prone status.
Eden Hazard
Linked to the Bernabéu since he played at Lille. Zinedine Zidane always warned Real that he would become one of the world's best footballers. This has become true and has skyrocketed his price compared to his early days. The Belgian turned 24 a few months ago and is having his best season since joining Chelsea. Mourinho, as a former Madrid manager, will probably do everything in his power to stop this.
The most expensive option out of the three, his current market value is estimated to be 60 million euros. Abramovich won't let him go for less than that, and might even ask for 80 at the very least. He would provide speed, dribbling and clinical finishing, making him a worthy investment. He's said quite a few times he doesn't have any intentions of joining Real, yet we've seen those words turn into ashes in the past.
Raheem Sterling
The youngest out of the three and with a market value of 30 million euros. The Liverpool youngster started to show up on the map last season. This year he has played more matches and confirmed himself as one of Anfield's future stars. The Kop won't be playing Champions League football, still they need to make changes to the team if they hope to be in the top four the next term.
In order to make better signings, the club needs to get some sort of income, and Sterling is a good source. There are rumors about his unhappiness and his desire to pursue success elsewhere. With speed and slick dribbling, he would be a great addition to the attack. His age might be the only negative thing, as he might not be prepared to make the jump to the demanding atmosphere at the Bernabéu.