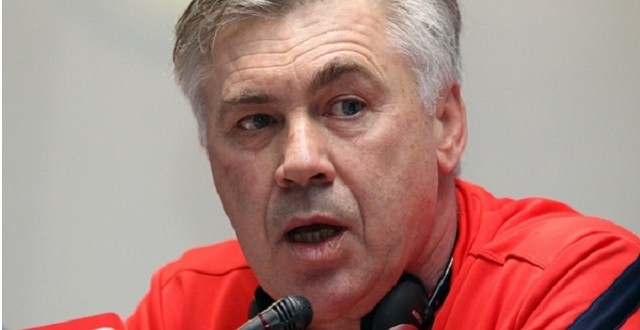 After winning the prestigious and long waited 10th European Champions League trophy last season, Ancelotti's future with Real Madrid is done. This is the timeline of how it happened.
[divider] [/divider]
Di Marzio; a well informed and respected Sky Sports Italia journalist, with a keen record for breaking news and transfers, reported that Real Madrid  were in talks over Ancelotti's future after failing to win any notable silverware this season. The source comes from his official Twitter handle page, but after verifying his tweet that was written in Italian, it seems there is some mistranslation and Di Marzio has been misquoted. Initial reports suggest that
"The meeting between Florentino & Ancelotti's agent just ended. Ancelotti's contract with Real Madrid has been terminated."
The true translation reads "the MEETING was terminated after a few minutes, and Perez will meet with the board Saturday to make a final decision."
In a press conference, after a decisive victory against Getafe CF,  Ancelotti concluded with
 "My future is clear in my head. Either I stay here at Real Madrid, or I stop for one year."
Before all of this had unfold, DiMarzio also broke the news that
"Milan Representatives to Fly to Madrid to Negotiate With Ancelotti"
Berlusconi, AC Milan's president,  had publicly expressed his desire for Ancelotti. He is quoted saying:
"If Real Madrid free Ancelotti will leave, he will return to Milan. They are not for returns but are bound by friendship"
In other news, AS Diario, are reporting that  "many of the best players at the Bernabéu have met with Real Madrid president Florentino Perez to state their strong support for the Real Madrid manager." Cristiano Ronaldo has recently gone online to  state his support for his manager , posting a recent picture of him with a caption that reads
"Great coach and amazing person. Hope we work together next season."
Numerous sources have reported this such as Sky Sports and the Daily Mail.
---
Now, it has been confirmed that Ancelotti will no longer be the head coach at Real Madrid.