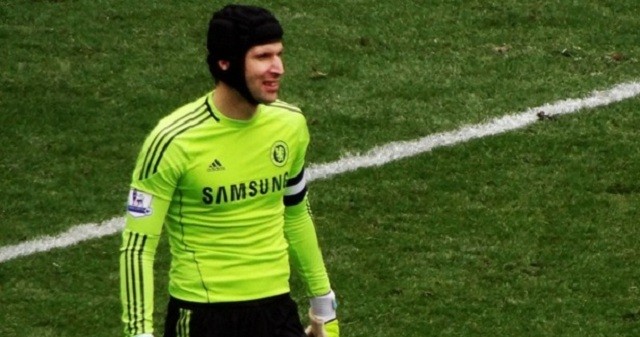 According to reports in England, Manchester United are lining up moves for two high-profile players to strengthen the squad as they prepare to return to Champions League football next season.
According to The Mirror, Man United are looking to sign Chelsea goalkeeper Petr Cech and World Cup winner, Thomas Muller from Bayern Munich.
It has already been confirmed that United will give manager Louis Van Gaal plenty of funds this summer to improve the squad and try to return to the top of England. It has already been confirmed that United have signed Memphis Depay from PSV in Holland.
Goalkeeper Petr Cech is set to leave this summer after falling in the packing order behind Thibaut Courtois for the majority of the campaign. Louis Van Gaal has already made it clear that he has a shortlist of replacements if goalie David De Gea makes the expected move to Real Madrid this summer.
De Gea has clearly been United's best and most consistent player all season, but the reports continue to suggest his time at Old Trafford is done and dusted. De Gea only has one more year on his contract and has refused to sign an extension. United have the option of keeping him one more year and letting him walk for free, or selling him this summer at a reduced price, which seems the more likely.
Reports suggest that PSG and Arsenal are also keeping tabs on the Czech Republic international goalie and that the Premier League champions are looking to get around 10 million pounds for his services.
United are then looking to sign Thomas Muller for 40 million pounds, as United's striking options have been misfiring all season. Van Persie has struggled with injuries and finding his form, while Radamel Falcao is nowhere near looking like the top striker he was just a couple seasons ago at Atletico Madrid and is set to return back to Monaco.
If United were able to sign Cech, it would be a great addition to the club. De Gea is surely leaving back home and Cech is looking to be a starter once again. The only question is whether Chelsea would want to sell to a Premier League rival because Cech is still one of the most talented keepers in the world.
I do not see Bayern Munich selling Muller but if they did, United would be getting one of the most underrated footballers in the world. Muller can play out wide or even play through the middle, which would give Louis Van Gaal some options and versatility. Muller is able to do it all and has been of the best performers for Bayern year after year.
If these reports are true, United would be on their way to competing for the title and for the European crown next season.