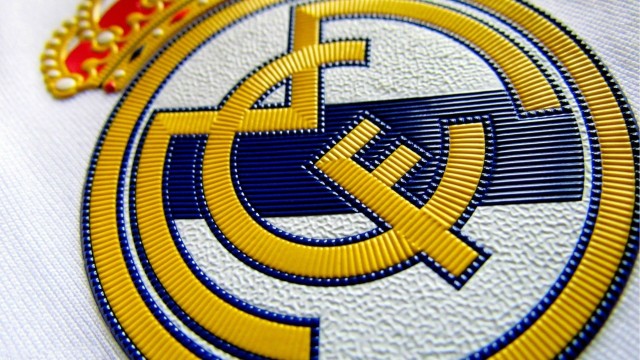 FC Barcelona are a win away from being crowned La Liga champion. Real Madrid, following their debacle in the Champions League, will probably give a fight, but not the one the fans are hoping for. Like a student that disconnects at the end of the semester and turns A's into B's or C's, Los Blancos are already thinking of summer. On the other hand, Espanyol are close to the European spots and they will certainly give it all.
Preferred Formation: 4-3-3
Carlo Ancelotti may be leading his last two games as a Madrid coach. It's hard to say if anything he does in these 180 minutes will change his future. He gave himself a 10/10, stating he gave it all this season. Nevertheless, his all wasn't enough to bring home silverware. Regardless of the rumor mill, the Italian will use his usual system once again and fail to alter a stale idea.
GK: Iker Casillas
The coach mentioned that he wanted to give one game to Iker and one game to Navas. He didn't confirm which one each would play. However, we'll go with this away game, as the Costa Rican was generally chosen for the Bernabéu.
RB: Dani Carvajal
One of many in a list of criticized players for this lackluster season's end. Ever since Danilo was officially announced, he has been performing poorly. He plays one good match and then three or four bad ones. That doesn't cut it at Real Madrid.
CB: Pepe
When trophies aren't won, nobody's untouchable. Pepe's age has been a hot topic this season, yet his good performances here and there brought contract renewal talks. Still, if he wants to stay, he will need to fight extremely hard.
CB: Raphaël Varane
Since Ramos got injured for the rest of the season, Varane will stay a regular in the lineups. There's a lot of faith in him and this might be the summer to break it or make it. He needs to stop being the third center back, and become one of the main two.
LB: Marcelo
He's full of talent when it comes to attacking and his defending is mediocre. Despite never performing at a steady good level, he's never in the rumor mill. He shouldn't get too comfortable if this transfer window will be hot.
RCM: James Rodríguez
Probably one of the very few players that have been actually praised and pardoned for the collective failure. He's actually had a very good first season, setting him up as a potential future leader of the team.
CM: Toni Kroos
Like James, he's done well this season, although he was intermittent throughout 2015. He's the heart of the midfield and he has a long career ahead of him. Whatever happens come August, he shouldn't be in the "transferred out" list.
LCM: Isco
His second season as a Madridista has had ups and downs. He's a fan favorite, yet there's a chance he could be on his way out. His position on the pitch continues to be unnatural and doesn't bring the best out of him.
RW: Gareth Bale
His name is everywhere when it comes to transfer rumors. His second year has been disappointing, mainly if you compare it to the first. It's going to be up to him to decide if he stays a Madrid player or finds happiness elsewhere.
ST: Karim Benzema
Stats wise, this year is ranked fourth out of his six terms. The BBC has clearly been less connected, with the MSN garnering better results for their club. He should also be aware that he could be leaving the team.
LW: Cristiano Ronaldo
A simple Twitter search will bring you a lot of information. A popular opinion among some Madrid fans is that it's time to sell CR7. While there's no right or wrong answer, it's definitely something that could occur.