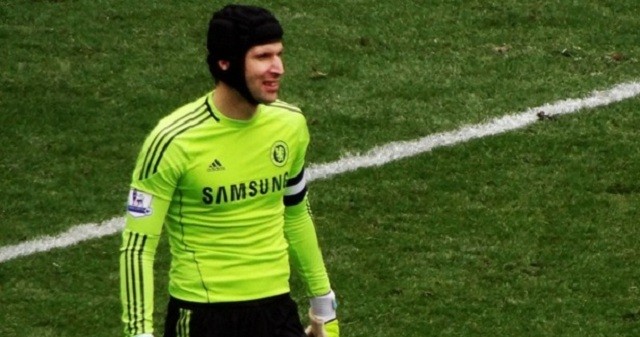 Former Chelsea assistant manager, Ray Wilkins, has claimed that Chelsea will not sell Petr Cech to a domestic rival. Wilkins indicated that PSG is a more likely destination over Arsenal, who are being highly touted as the favorites to land the Czech Republic star this summer.
When Wilkins, who served as Carlo Ancelotti's assistant manager, was asked if he thought Jose Mourinho would sell Cech to a rival, he responded by pointing out Chelsea's transfer history.
"If you look at Chelsea's actions over the last few years, with the likes of Didier Drogba, Nicolas Anelka and [Salomon] Kalou, they were all sold outside the country so they couldn't do any damage to Chelsea in the Barclays Premier League. He will do the same with Petr Cech."
Cech is looking to move this summer after over ten years with Chelsea, winning every competition he competed in. Thibaut Courtois's return to Chelsea after three years spent on loan at Atletico Madrid, signaled the end of Cech's run as Chelsea's number one. Cech is unwilling to spend another season on the bench and has been linked with Arsenal since last August after indicating a desire to stay in London.
Arsenal seem to be in the market for a goalkeeper this summer with Wojciech Szczesny's future uncertain. David Ospina has done well since January but he does not seem to Arsenal's keeper of the future. In 2002 Arsenal almost signed Cech when he played for Rennes, but the deal fell through.
Wilkins' comments should be taken with a pinch of salt because he doesn't work for the club anymore and does not have any insider knowledge of Chelsea's transfer policies. Most importantly though, Wilkins is wrong about Chelsea's transfer history.
Salomon Kalou, Nicolas Anelka, and Didier Drogba were not actively pursued by any English clubs when they left Chelsea. Besides Kalou, these players were at the end of their careers and were seeking contracts that would give them one last big payday. Listing off players who weren't considered by other English clubs isn't evidence that Chelsea refuse to sell to their rivals.
In fact the opposite is true. Scott Parker, Juan Mata, Romelo Lukaku, and Ryan Bertrand were all sold to English clubs, by Mourinho, while they were in the primes or about to hit their primes. Daniel Sturridge and Glen Johnson were sold to Liverpool, and Lassana Diarra was sold to Arsenal while Mourinho was not in charge.
True, Chelsea received hefty fees for all these players, but this indicates that Chelsea are willing to sell to English teams, as long as they receive a large fee in return.
What should be asked is how much do Chelsea want from Arsenal for Cech? Would Chelsea ask less from a foreign club (probably)? Is Arsenal willing to pay what Chelsea is asking, if they are indeed interested in signing a new goalkeeper?
One thing is for certain. If Arsenal are in the market for a goalkeeper, they have a better chance of signing Cech than they do of signing Hugo Lloris from Tottenham.