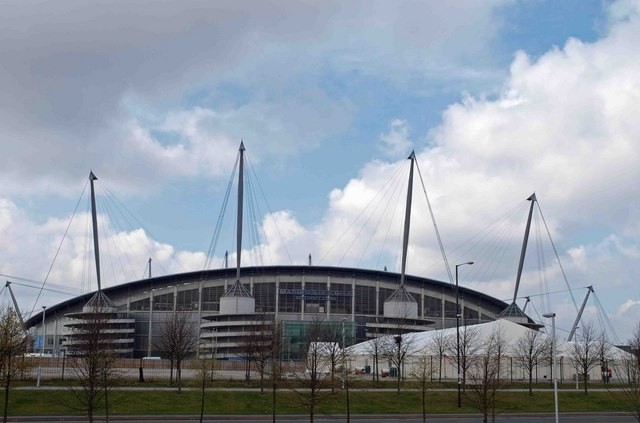 Manchester City sit comfortably in the top four, but will be unable to retain their Premier League title. Tottenham are a side looking to prove to themselves that they can play with the big boys. After defeating Chelsea 5-3 in January, Tottenham looked like serious contenders for a Champions League place and Chelsea were in a tight race for the top spot. Now, the title is Chelsea's and Spurs are nowhere near a top four spot.
Manuel Pellegrini must show he still has what it takes to get a result against a team in the top half of the table. While it does seem likely he will soon be out of a job, it is worth making a last push to put that little seed of doubt in the owner's mind. Look for a hard fought battle in the center of the pitch. City have been overloading the midfield as of late, and this is a tactic that Tottenham will have to mitigate as they set up their team.
Goalkeeper: 
Joe Hart is a no-brainer here. Unless an injury befalls him before kickoff, he will appear for yet another time in a City shirt, a sight that most Manchester City supporters have grown to love.
Defense:
Kompany is set to miss another week of action due to injury. Mangala and Demichelis will likely partner at the back for another game. Mangala's performances have grown better with time, and he should get a start in the remainder of games even when Kompany comes back. Demichelis, while still a competent defender, is slowing with age, and when this City team thinks of the future, Mangala is the player that will feature in years to come.
Zabaleta and Kolarov should expect to flank the defense. Both possess the ability to make overlapping runs up the field, something that could unlock the Tottenham defense. While Zabaleta has always had the ability to defend, it is a new art form Kolarov has developed. Kolarov's defensive work rate has improved immensely, and it will be a valuable asset for him to keep his place in the team as City seek to reload this summer.
Midfield:
Yaya Toure, the engine, has picked up a hamstring injury. City will not be tempted to race Toure back for an important game, as there really are none left at this point in the season. The title is gone, and City are as assured of a top four place as Chelsea win the title. The 4-5-1 has worked for City in recent weeks, so it will be interesting to see if Pellegrini chooses to run with the formation despite Toure not being fit. Expect Fernando, Fernandinho, and Lampard to make up the nucleus of midfield. Jesus Navas has started to produce closer to the level expected when he first come to City. Navas will inject the pace, and Silva will provide the expert vision.
Attack:
With Bony available for selection, Pellegrini might be tempted to revert back to the 4-4-2. However, Aguero to start as the lone striker is the most likely play from Pellegrini. Aguero will be looking to prove a point, as he was left out of the PFA team of the season despite leading the league in goals.