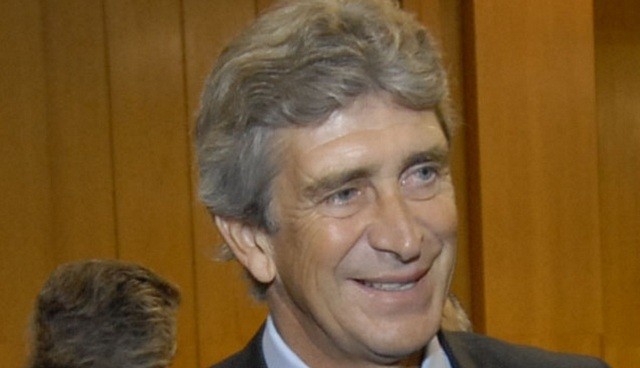 Manchester City are set to have a season in which they did not seriously contend for a trophy. Chelsea have a massive lead that will not be surrendered, and the City men have not been in contention for a domestic cup trophy since January. Although progression to the knockout stages of the Champions League will be seen as a positive, particularly considering the group stage pairings, losing in the first round of the knockout portion of the tournament is not an improvement on past performance.
Pellegrini won two trophies last year with a squad that was largely assembled by Roberto Mancini. While it is harsh to oust somebody for a single season without a trophy, the real concern is the direction this City team is going. Many of Pellegrini's transfers have not panned out as expected. If you look at the majority of the team fielded from week to week, whatever is left of Mancini's squad is being used by Pellegrini.
For a team that seemingly has a myriad of options in both formation and players, the same formation is used for the same players on a  weekly basis. Only recently has Pellegrini diverged from his customary 4-4-2, and that is only due to injury woes at the striker position.
If Pellegrini does leave the club during the summer, who are the likely candidates to replace the Chilean manager?
3. Patrick Vieira
Could it finally be the chance for Patrick Vieira? After making a move to play for City late in his career, the French superstar has been with the coaching staff ever since hanging up his boots.
While it could be disastrous placing a man who has no coaching experience with such scrutiny and high expectations, Vieira has been around the block. Not only did Vieira have immense success with both club and country as a player, he has seen what has worked and what hasn't when it comes to City managers.
Vieira would definitely be a dark horse candidate, but he is certainly a viable option. The fact that he isn't too far removed from being a player and his longevity with the City team are his two biggest assets.
2. Rafa Benitez
Napoli have enjoyed considerable success with Benitez at the helm. A positive for his candidacy is that he has been a master of Europe in recent years. The drawback is that this success has come in the Europa League. With Champions League aspirations, City would hope this success translates into top honors in Europe.
Rafa Benitez has past experience in the Premier League, most notably with Liverpool and most recently with Chelsea. If City decide to bring in Benitez, it will be a decision based on his past successes. Benitez has proven he can be successful in many different leagues and competitions, including the Premier League.
Benitez also has a track record of winning trophies like the FIFA Club World Cup and the Champions League, two trophies that everyone who supports City should salivate when thinking about adding them to the trophy cabinet. Benitez seems to be a no nonsense type of pick that would probably do well to lift team performance and contend for trophies.
1. Jurgen Klopp
One word can describe the majority of City's performances this season: uninspired. What better man than Jurgen Klopp to change that? Despite a shockingly poor season, Dortmund have turned matters around and look more like the side that made a run to the Champions League final as opposed to a team at the bottom of the Bundesliga table. Klopp has said the time for him to leave the club he has given everything to has come.
City have looked desperate for someone to come along and give the team a spark since January, and that is exactly what Klopp brings to the table. From his time in Germany, it is evident that he genuinely cares about the team, the fans, and his players. It is through this relationship that drives the players to succeed and the fans to give near unwavering support.
Dortmund were the last team to knock Bayern Munich off their perch for the Bundesliga title, and the same may be needed if City are to reclaim the Premier League title.
Arsenal are the most in form team, Chelsea are soon to be runaway title winners in Jose Mourinho's return, Manchester United are finding their stride after a coaching change last season, and teams like Liverpool, Tottenham, and Southampton are developing young players that next year will be poised to take aim at a Champions League position. Next year the Premier League will be more competitive than ever, and Jurgen Klopp may just be the man to provide the right kind of motivation to put City over the top.