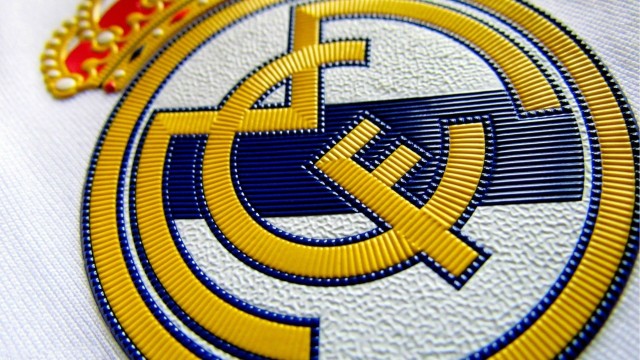 This will be the last low-profile rival for at least two weeks. UD Almería's visit comes with Real Madrid full of suspensions and injuries. In addition, they are running out of opportunities for FC Barcelona to slip, and the calendar won't help after Wednesday. Sevilla, Juve, Valencia, Juve is a schedule that few teams can conquer. However, they need to beat Almería, a team who's desperate to avoid the relegation zone.
Preferred Formation: 4-3-3
Carlo Ancelotti has plenty of players missing, even forcing him to call up some youth squad members including Martin Ødegaard. Bale, Benzema, Carvajal, Khedira, Modrić and Ramos are all absent. The Italian will have to trust some less regular players, while still keeping a good foundation for a win. He'll probably go back to the 4-3-3 if Jesé is coming in to join the double C with Chicharito and Cristiano.
GK: Keylor Navas
Carletto confirmed Navas would start. Casillas will most likely play all of the crucial matches ahead, so it's really the only chance the Italian could give minutes to the sub keeper. Almería is lacking in the goals department, making this a potential easy night.
RB: Álvaro Arbeloa
Carvajal's gone, still Álvaro is only one assist behind his partner in the stats zone. This makes him a very good solution, with the possibility of being important in the creation of goals. Almería's poor moment will give him some tranquility in the back.
CB: Pepe
Since Varane was playing so well, he was sent to the bench. Now he has a shot to start fresh and beat Ramos for a starting role. His age will soon become an important factor, as the club rarely keeps experienced center backs around.
CB: Raphaêl Varane
Fortunately for him, Ramos is suspended and that makes him a starter for sure. Otherwise, he might have rested this match. He has reached a great level that brings hope to the future of the defense.
LB: Marcelo
A bit far from the Marcelo we saw a few weeks ago, he has to dig deep and deliver. If he hopes to be the chosen left back in the four upcoming critical games, he has to show he's better than Coentrão, Nacho and Arbeloa.
RCM: James Rodríguez
While not as praised as Chicharito at the moment, nobody denies that James is probably the most influential player on the team. His combinations with many teammates are enriching Los Blancos' attack.
CM: Toni Kroos
We've only seen him score twice as a Real player, but it's always a reason to be happy. His level has improved greatly, and it couldn't come at a better time. Without Modrić, he's vital in the recovering zone.
LCM: Isco
He has received a lot of criticism since James returned, but the Colombian has clearly come back with a desire to give everything. Isco is losing many balls and seems lost on the pitch. That must change.
RW: Jesé Rodríguez
He has gone from emerging star to an intermittent average player. His long and delicate injury stopped his growth, and now he's not performing like a Madrid player should. It's time to step it up.
ST: Javier "Chicharito" Hernández
The man of the moment, with three goals in the last two games. That's a lot considering he was completely forgotten for over half of the season. He'll have another chance to prove his worth and make Real Madrid buy him.
LW: Cristiano Ronaldo
He tried and tried, yet failed to score at Balaídos last weekend. Almería will have to suffer his hunger and pay the price. As La Liga comes to an end, he must keep his distance and remain the Pichichi winner.