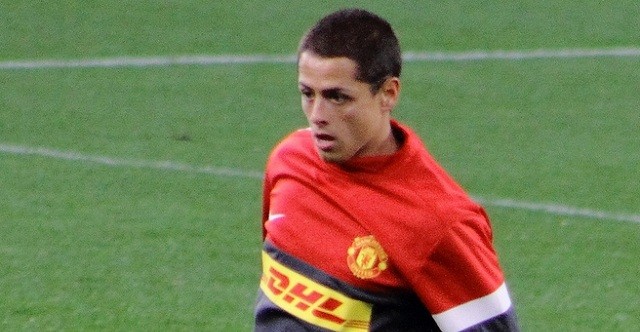 Following a brutal and challenging Champions League quarter-final against Atlético Madrid, Real Madrid don't have time for celebrations as La Liga is back. The usually uncomfortable and tough visit to Celta de Vigo will be one more obstacle for Los Blancos as they fight to get closer to FC Barcelona at the top. Celta won't let Real take the three points easily, as they proved to Barça this season.
Preferred Formation: 4-4-2
Like it or not, when Carlo Ancelotti finds something that works, he tends to repeat it as much as he can. Because of this and with the uncertainty of Benzema's physical fitness, it's very likely he will line up the same heroes from Wednesday's showdown. His trust in Illarramendi, Lucas Silva and Khedira can be seen as minimal, making it very possible Ramos will show up in the middle again.
GK: Iker Casillas
Still under fire by some fans and the press, reaching the UCL semi-finals will keep them away momentarily. Iker must deliver in these final La Liga matches if he wants to gain everyone's trust back.
RB: Dani Carvajal
Not a certain start, yet all things considered, Dani has better chances. He should force a booking and rest versus Almería and stay fresh and clean for the Sevilla and Valencia challenges.
CB: Pepe
He'll stay in the back while his usual partner heads to the middle. He also has a lot to prove before June, as many think Varane deserves to start so he can continue growing. His efforts are still appreciate, still time passes for everybody.
CB: Raphaël Varane
Seen as the best out of all the defenders right now, he should remain part of the starting eleven until the end of the season. Many pretend to steal this promising footballer and that would be a foolish thing to allow.
LB: Marcelo
The one everyone missed on Wednesday despite Coentrão's solid showing. His return will give the squad the creativity they were missing during the week. Celta should be kept away from the ball, and Marcelo helps with that.
RM: James Rodríguez
http://lineupbuilder.com/?sk=6wx14
A crowd favorite and still the biggest hope while Bale and Modrić are gone. He was key in the semi-final achievement and has the potential to push for the league title as well. Let's hope he stays healthy.
RCM: Sergio Ramos
Many were surprised when he showed up in the middle instead of the expected Illarra or Khedira. Nevertheless, he did a terrific job regardless of his limitations. This fix will be temporary, but stay as the top option. He should also force suspension.
LCM: Toni Kroos
Regaining his level, he was critical in owning the midfield. Ramos was a surprising good partner. When he's given a bit of freedom to move forward, he's really effective in creating chances.
LM: Isco
His comments this week about his substitute role since James came back were unnecessary. If he's complaining about missing one or two games, what can Chicharito say about playing a quarter of Isco's minutes this season?
RS: Javier "Chicharito" Hernández
The man who completely deserved all the praise. His shy, professional and hard-working personality have kept him in the background, but earned him a prize. He'll become more important from now on.
LS: Cristiano Ronaldo
Couldn't score that goal he wanted, so Celta is a prime target to quench his thirst with. The weight of the attack is all on his shoulders. However, the James-Chicharito connection is helping him out with that. Another player in the suspension zone.