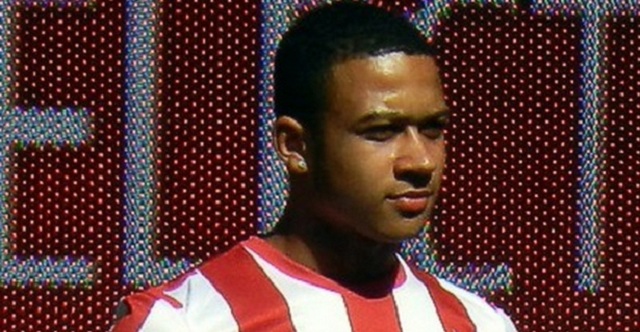 As each week passes, it is looking more and more likely that Brendan Rodgers and Liverpool are going to lose Raheem Sterling this summer.
While nothing is concrete yet and both sides have made statements that Sterling is going nowhere, the team should begin to build a list of players who could potentially replace the young forward if he leaves.
1. Divock Origi
The loanee will join the Reds for the start of next season and he could potentially be a big contributor during the campaign. While he has not lit Ligue 1 on fire this year, he possesses all of the necessary skills to become a fearsome striker.
He can be shifted out wide when the team only needs one striker and his body should be able to hold up in the much more physical Premier League almost immediately. At 20, he is the same age as Sterling and he will be joining a young side that could grow together for the next few years.
2. Theo Walcott
The English speedster has never been able to deliver on his immense talent and it might be time he moves on from Arsenal. He is still only 26 years old and he is the most similar player to Sterling among the four in terms of body type and skill set.
His speed is unparalleled and even though he is not the finisher Sterling is, Walcott has shown that he could put the ball in the back of the net against Premier League competition, he scored 14 goals in 2012-2013.
He has by far the most top level experience among the four players on this list and that could be a major factor in making Liverpool pursue him. Even though he would still need some time to adjust to a new team, he would not have to adjust to the level of competition like most of the other players would.
3. Danny Ings
Ings has been connected to Liverpool for most of the season and he would be an excellent addition for Rodgers and the Reds. Ings has by far been the best player on a struggling Burnley side and he has scored 9 goals and provided 4 assists this season despite having less talented teammates.
He is a complete striker capable of finishing from all sorts of angles and with different parts of his body. He is the most traditional forward on this list and Rodgers would probably return to the 4-3-1-2 formation that he used to great effect last season to make use of both Ings and Sturridge in the same lineup.
4. Memphis Depay
Depay is a relatively new target for Liverpool especially since it looked like Manchester United was the only team that was pursuing his signature. The Dutch winger has been essential in helping PSV capture the Eredivisie title with three matches to spare. He is their leading scorer with 20 goals and his well-rounded offensive game would definitely help the Liverpool offense if he signs for the club.
He is excellent when he has the ball at his feet, able to beat multiple defenders on his own while also being generous enough to pass to teammates if they have a better chance at scoring. Just like Origi, Depay got some valuable experience last summer when he participated in the World Cup with the excellent Dutch team.