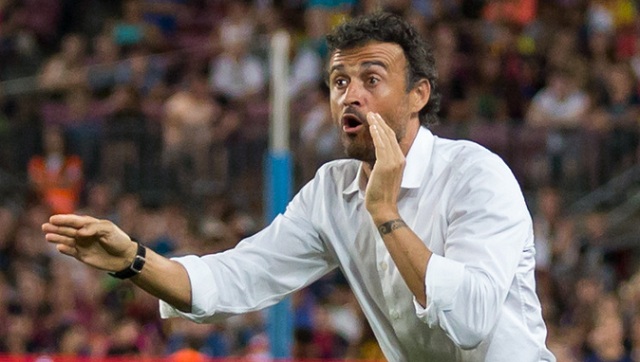 FC Barcelona's last fixture against Paris Saint-Germain FC revealed how dominant and aggressive their playing style can be with an in-form M.S.N (Messi – Suarez – Neymar).
With a 1 – 3 victory away from home, Barcelona now have the advantage of playing on home ground in an electrifying atmosphere. Although, the return of Zlatan Ibrahimović and Marco Verratti may prove a difficult game, Barcelona will remain strongly favored.
The question in everyones' mind now is "If Les Cules is to be victorious in the Camp Nou, who should their next opponents be in the semi-finals?"  While there are still many deciding factors in play, we can speculate from previous performances who is in Barcelona's best interest. These are the teams.
FC Bayern Munich has been plagued with injuries this season leaving out six key players for Pep Guardiola to utilize. This includes the likes of Robben,Ribery,Javi, Alaba to name a few, whom without a doubt, could be starters for any team around the world.
F.C Porto was able to seize the moment last Tuesday night as they pulled off an impressive victory against the Bavarians that resulted in a 3 – 1 victory . It would be keen for Barcelona, if Bayern progress, to take advantage of their current situation an eradicate, a former threatening foe out of the competition.
FC Porto and AS Monaco are considered the weakest teams, but to get this far in the competition, they must be doing something right, I wouldn't count them out yet especially when they are out here ready to prove themselves. Especially, AS Monaco, who knocked out Arsenal in their last bout and F.C Porto recently proving themselves valiantly against Bayern Munich.
Juventus on the other hand consist of world class players such as Pogba, Tevez , and Pirlo. They have a world class midfield the ranks of Barcelona, Madrid, and Bayern. Personally, I believe they are still more than happy to take on all of these teams than the last two remaining teams on the list.
Real Madrid, and  in recent times Atletico Madrid have proven themselves to be powerhouses. Although La Blaugrana has proven themselves this season against both teams, it always resulted in  an intense match-up with either injuries, fights , or bad calls. Ideally, Barcelona wants to stay away from both these teams as they still are contenders for La Liga title, and clashes between both teams could result in injuries with only a handful of games remaining.
Who should be F.C Barcelona's potential rival in the semi-finals if they were to advance? That is the question in everybody's mind. Barcelona has never been a team to take lightly in this highly prestigious competition, but if they could choose their next opponent FC Porto, AS Monaco,Bayern Munich, and Juventus would all make suitable contenders for them in the semi-finals.