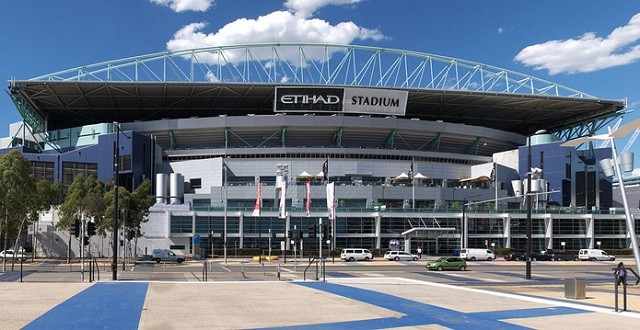 Manchester City have fallen off the pace of league leaders Chelsea. The decline has been so dramatic that the team that was once level with Chelsea earlier in the year is now having to answer questions about the fight to hold on to the fourth and final Champions League spot.
West Ham won't make life easy, and City must come equipped with a mindset that winning is the only option. Injuries are popping up in key places, so City will have to navigate a growing injury list and a surging Liverpool if they hope to retain a spot in the Champions League.
Goalkeeper
Joe Hart was none too pleased about giving up four against Manchester United. While a late consolation goal from Sergio Aguero made the score look better than it was, it will be of little solace to Hart who described it as being one of his worst outings in a City shirt. Hart will have to take on a leadership role for the next few matches as Kompany is injured.
Defense
The City defense will look noticeably different without Kompany starting and captaining the side. Demichelis and Mangala look to be the most likely players to be fielded in the center of defense. Clichy also has picked up a knock and will not be available. City, who had no injuries a short while ago, now have six players on the injury list.
Zabaleta badly needs to have a strong outing for a depleted City defense, and Kolarov is likely to be preferred to Sagna on the left side. City should come out spirited from the back. If giving up four goals against your cross town rival doesn't inspire you to perform at a higher level, there is no place for a player of that mentality at a top club. Expect the City back line to be resolute.
Midfield
With James Milner also on the injury list, City's options have become less plentiful in the midfield as well. Yaya Toure and Fernandinho will likely partner in midfield despite not having the best outing last weekend. Although Milner is out, City will likely select five midfield players.
Silva, Nasri, and Navas are the most probable to round out the other midfielders in a 4-5-1 formation. The hope is that the creative influence of Nasri and Silva, complemented by the pace of Navas, will provide Aguero with more touches on the ball.
Attack
It will be lonely at the top for Aguero. Dzeko is the only other fit striker, so he will be kept on the bench in case Sergio needs a replacement. Aguero will be tasked with making certain City don't lose three Premier League matches in a month.
Something that hasn't happened since November of 2008. Although Aguero reached the 100 goal mark in a forgettable fashion, he'll hope to make his 101st City goal a decisive one.
(4-5-1)