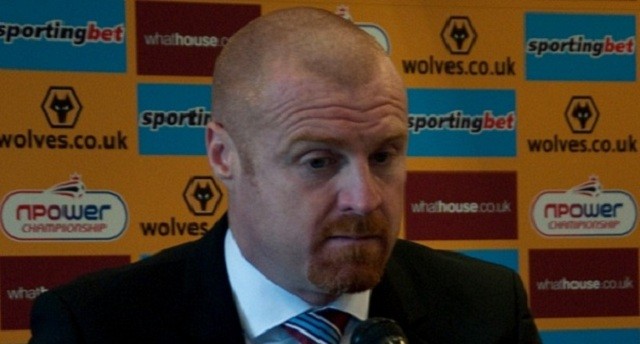 Leicester to Beat the Drop
After rotting away at the bottom of the Premier League since November, Leicester are finally waking up. While Swansea may not have anything left to play for, Leicester still had a lot of work to do to defeat the Welsh side.
Depending on Ulloa to score his first goal since December 26th — a slightly easier game, considering their mediocre opponents, Spurs — and Cambiasso in a performance belying his 34 years. He's not a bad player to have, is he? A Champions League, La Liga, Serie A, and Supercup winner. It makes you question why such a decorated player would join a struggling side, when he could have entered an early retirement in Qatar all the while making millions of dollars a year.
The question remains: Can Leicester survive? I think they just might. Despite everything, I mean everything, against them, I believe in the skill of Cambiasso. With one caress of his beautiful left foot, he curls in a shot to beat Chelsea and give Arsenal a glance at the title. If only… Besides, if he does gets relegated, the whole footballing community will cry.
Burnley Backing into a Corner
So, while Leicester continues their meteoric rise, Burnley is suffering from an downward turn of fortunes. After shocking the world with a hard-fought win against the Champions, the Clarets have only picked up 1 point in 4 games. Left at the bottom of the table with QPR, Burnley really needs to win their next game, a relegation 6-pointer versus none other than Leicester themselves.
Perhaps spending too much time near QPR has led to QPR's behavior rubbing onto them. Against Everton, Ashley Barnes managed to get a red card within 20 minutes of the 1st half. Watching those old Joey Barton videos can never be condoned.
The future does look bleak for Burnley. Let's say that somehow they managed to claw their way back up the table. Then what? Their top scorer and best player, Danny Ings, will leave on a free transfer over the summer. In addition, top clubs will come sniffing around for other talent, like Tom Heaton, one of the best goalkeepers in the league, and Kieran Trippier, whose excellent service might be perfect for an Everton or West Brom. If they're not relegated this season, it'll only be a matter of time until they are.
Newcastle in Danger
6 losses in a row. More like 15, as the Tyne-Wear derby counts as 10 losses. They're trapped in a negative spiral that I don't see them escaping right now. Were it not for their 5 game win streak back in October/November, they would surely be scrapping it out for survival.
Call me crazy, but I think that the Crystal Palace manager would be a good fit for them. He's been winning games, playing attractive football, and enjoying life. What's his name? I think it's Dalan Dardew or something like that.
They could sign him, and after a terrific season where they almost make the Champions League, give him an 8 year contract. At first, the owner and the club would back him by buying some of the players he asked for. After that period, they would sell all of their best players and refuse to reinvest some of that money. The fans would turn on him, so, in order to appear on the fan's sides, the club would fire him. They would then drift dangerously close to the relegation zone, and the fans would demand that the owner left the club. The club would be left in disarray, a shadow of its proud former self.
This is all hypothetical, of course. It would never happen in real life. That would be terribly irresponsible and show a lack of judgement by the club.
One Last Thing
What happened to Charlie Adam? It's like he drank Michael Jordan's Secret Stuff and is now suddenly Messi. The way he took down the ball with one touch reminded me of Zidane. I'm sorry Zidane, I never thought I'd compare you to Charlie "The Bus Driver" Adam.
He proceeded to volley it into the ground with such panache that left me with my jaw dropped in shock. And with relegation battlers Sunderland and Burnley playing Stoke, they should look to snuff out the reborn Adam. Otherwise, they will certainly lose.