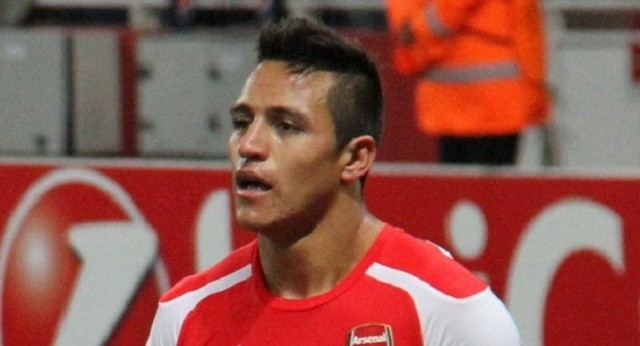 On Saturday, Arsenal defeated Reading 2-1 in the first of two FA Cup Semi Final matches to take place this weekend. A number of talking points emerged from the match, but most notably are the matters surrounding Arsenal's big names, team selection and of course the game winning goal.
1. Arsenal's stars turned up on the big stage
No matter the opponent, the FA Cup Semi Final is undoubtedly a "big stage". The chances of winning silverware are now within sight and supporters begin to dream. With the match on a knife's edge, Arsenal's stars came up trumps. Both of the Gunners' goals were scored by Alexis Sanchez with Mesut Ozil claiming assists.
While the winner can only really be described as a goalkeeping error, Arsenal's first goal was nothing short of world class. Ozil's delightfully weighted clipped ball landed at the feet of Sanchez. The Chilean controlled the pass instantly, evaded a challenge slotted past Reading keeper Adam Federici.
The performance of both of Arsenal's star-men was vital and demonstrates that Arsenal as a club may potentially have turned a corner. Ozil and Sanchez provided the difference in the match when Arsenal as a team were stagnant. It is been awhile since the club has had players where their moments of individual brilliance were enough to carry the team on a consistent basis. The duo have been at the forefront for Arsenal the second half of the season and once again showed their worth.
2. Changes to a winning team:
As previously mentioned, Arsenal's performance on the day seemed to lack inspiration and much of that can be attributed to the performance of Reading. The Championship side pressed with intensity when on defense and broke with conviction on the counter attack.
Additionally, the changes which Arsenal Manager Arsene Wenger made to his team have come under scrutiny. Wenger introduced Wojciech Szczesny in goal, Kieran Gibbs at left back, Mathieu Debuchy at right back and Danny Welbeck up front.
The goalkeeper and both of the outside backs seemed to struggle. Szczesny while not totally at fault for the goal, certainly did not make any sort of case that he should be the first choice goalkeeper. When Gareth McCleary's tame shot bobbled towards the Arsenal goal, the scrambling Szczesny flapped at the ball only to misconnect and see the ball float beyond him and into the goal. On other occasions there were times when he could have caught the ball but opted to punch or concede a rebound. Overall, he was not tested much, but failed to make case for reinstatement into the starting XI.
For Debuchy it was his first match since January after recovering from a shoulder injury. It only seems natural they he still needs to shake some rust off his game. Wenger as also claimed that the in-form Hector Bellerin was suffering from an ankle issue and needed rest. Whatever the case may be, it was clear that Debuchy is in need of first team football if he is regain any type of form.
Gibbs was not much better than Debuchy. He failed to get forward in a meaningful manner for much of the game, was dispossessed too easily on a number of occasions and overall appeared to be lacking in confidence. He was also caught out of position for the Reading equalizer. Unfortunately for both of the outside backs, the season is at a stage where there are no easy matches and every point is vital. Wenger does not have the luxury of easing players back into form and neither Gibbs nor Debuchy did much gain the confidence of the manager.
The final addition was Danny Welbeck. Welbeck has featured frequently of late and his inclusion in the squad was not a total surprise given the amount of work given to Olivier Giroud. While Welbeck did not have a poor match, the introduction of Giroud provided the Gunners with a greater attacking presence in the match. Giroud's holdup and pivot play was markedly better than his English teammate and gave Arsenal a consistent outlet they so desperately needed late on in the match.
While a lot can happen between now and May 30th, it is hard to see Arsenal sending out the same starting XI against Aston Villa in the Final.
3. The winner
Overall, this will not go down as a classic Cup Final and will ultimately be remembered for Adam Federici's goalkeeping blunder which gifted Arsenal their second goal which proved to be the winner. The buildup to the goal was classic Arsenal, with Ozil and Alexis combining and Alexis cutting inside on his right foot for quick shot. But Alexis's strike was directly at Federici who inexplicably let the ball through his hands and through this legs. It was harsh on Reading's goalkeeper who had made a number of key saves throughout the game.
Arsenal were taken to penalties in last season's FA Cup Final against Wigan and were it not for Federici's blunder the match looked destined for a stalemate. The manner in which the goal was scored is not one which will be Alexis' finest, but it more or less spared Arsenal's blushes. Reading looked a defeated team have expended so much energy throughout the match only to be undone by a goalkeeping mistake.