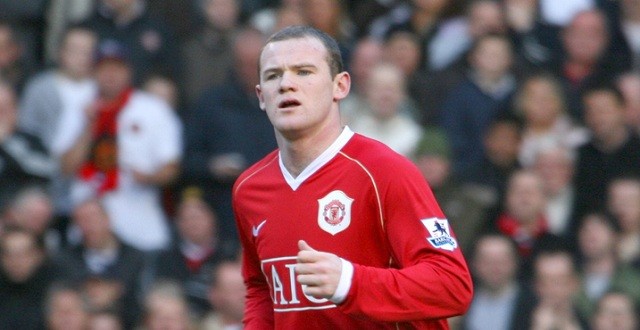 Manchester United captain Wayne Rooney has suggested that rivals Chelsea have found a way to get the officials on their side.
Chelsea took another huge step towards claiming the Premier League title with a 1-0 victory over Manchester United at Stamford Bridge yesterday and the triumph means that the Blues have moved ten points clear of second place Arsenal in the table.
While Chelsea may have claimed the three points against United, many were of the opinion that they did not fully deserve it after being dominated throughout the match.
The Red Devils enjoyed 71% of the possession and arguably created the better chances but it was Chelsea who proceeded to claim the three points due to a moment of magic from Eden Hazard allied by a terrific rearguard performance.
That said – during the build up to the Chelsea's goal, it looked like defender John Terry had fouled United striker Radamel Falcao by shoving him in the back and following the game – manager Louis van Gaal was not best pleased with the decision.
Now even Red Devils' skipper Wayne Rooney has gone on to slam Chelsea and has launched a astonishing accusation by stating that the Blues know how to get the referee on their side.
Rooney may have felt hard done by after the game but there were incidents when United got the rub of the green as well (De Gea's hand ball,  Ander Herrera's dive) and the striker's admission comes as a surprise.